The Government of the Virgin Islands may have forfeited some $5.5M in much-needed revenue due to the waiving of Stamp Duty of land and property sales or transfer for locals and belongers last year; however, according to Deputy Premier Dr the Hon Natalio D. Wheatley (R7), the empowerment of the VI people was more important.
"I do agree that we need revenue and we have to find ways of increasing revenue but even more important than that is land ownership," Dr Wheatley, who also holds the portfolio of Minister for Education, Culture, Youth Affairs, Fisheries and Agriculture, stated during the Second Sitting of the Fourth Session of the Fourth House of Assembly (HoA) on March 10, 2022.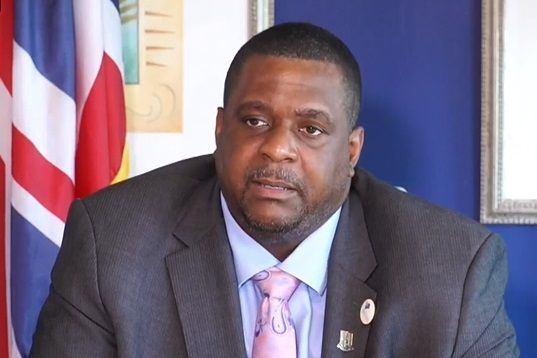 Premier and Minister of Finance Hon Andrew A. Fahie.
Land ownership 'essential to true independence'- Dr Wheatley

Dr Wheatley was giving his contribution to the debate of the Stamp (Amendment) Act 2022, which sought to waive the payment of Stamp Duty on land and property sales or transfers for first-time land or property owners who are locals or belongers.

Referring to the philosophy of the late African American human rights activist Malcom X, Dr Wheatley said the activist had said land is the basis of all economic security, which in terms improve social security.

According to Dr Wheatley, Malcom X said land is essential to freedom, justice and equality and that land [ownership] is essential to true independence.

Dr Wheatley said even though the VI is an overseas territory of the UK, the VI people have an independent mentality and an independent way of going about their affairs.

"And that independence has been the basis, in my view, of our success. And a great deal of that independence, I argue, has to do with the relationship to the land."


Stamp Duty waiver sales & total exemptions

Premier and Minister of Finance Hon Andrew A. Fahie 9R1) had said, for the period May 2020 to December 2021, there was a total of 513 sale transfers and the total Stamp Duty dollars exempted on the sales totaled $5,543, 481.

"That is thousands of dollars that each of those Belongers was able to save and which is money they could have applied to developing their property, seeing to the needs to their family or put into some other useful purpose, especially given the hardship caused by COVID-19, the worst pandemic to hit the world in over 100 years," Hon Fahie said in the HoA on March 10, 2022.