A conversation on same-sex marriage saw various views being expressed during the Talking Points show aired on ZBVI 780 AM and live-streamed on Facebook on May 8, 2023.
The conversation was centred around the recent announcement by Premier and Minister of Finance Dr the Honourable Natalio D. Wheatley (R7) who noted that a referendum on same-sex marriage will soon be carried out in the [British] Virgin Islands prior to a court case involving a same-sex couple seeking to have their marriage recognised in the Territory.


Referendum 'is a good thing'- Violet Thomas-Gaul
Co-host of the show Mrs Violet Thomas- Gaul, like many Virgin Islanders, said she supports the referendum but is concerned about United Kingdom (UK) interference.
"There's also the fact that the UK is looking at it, and should they put anything through with the Territories they're going to try and force whatever they put through down everybody's throat whether you like it or not. This is a good thing he's [Premier] doing. Let the people decide," she stated.
Local businesswoman Maris Hodge- Wright who was a guest on the show said she does not agree with the church marrying LGBT persons but as citizens who pay taxes they should be allowed to be married under any governmental agency licenced to do so.
"I am a Christian but I'm also a citizen. I believe in a separation of church and state. As a Christian, my beliefs are supposed to be that the church cannot marry or should not marry because it goes against their precepts. As a citizen, I don't think that it's fair that people pay taxes and don't have equal rights…I think that as Christians we are to defend the laws of a country, we are supposed to live under our Christian precepts but we cannot enforce and tell the law that you can pay taxes but you can't have the same rights as I do," she said.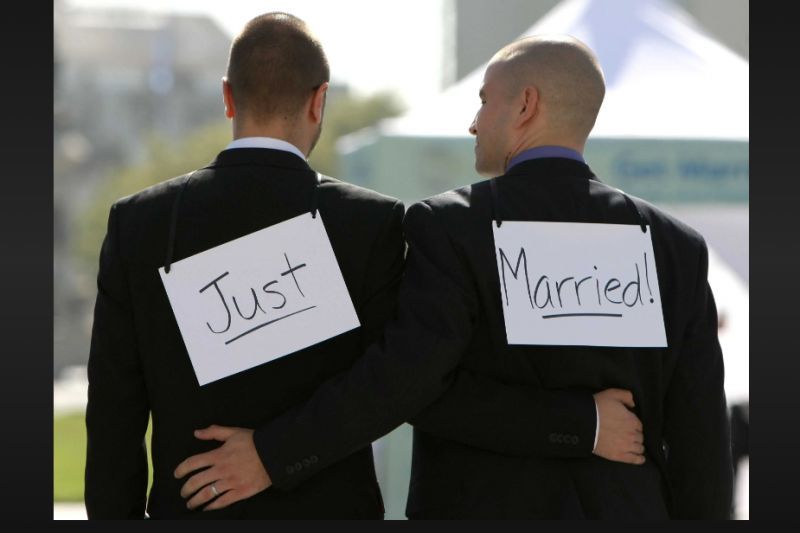 A referendum regarding the matter of same-sex marriages is likely to be executed for the first time in the [British] Virgin Islands (VI) ahead of June 2023.
It's a 'human rights issue'- Damion C. Grange
Meanwhile, co-host Damion C. Grange said while he too is a 'believer' in the church, he is also believer in human rights.
"I think it's a human rights issue…If we legalise alcohol and the church also believes that the abuse of it is just as wrong and they're other things that are legal in the country that the church does not agree with, I think that the same principle should apply to same-sex marriage. If it's not for you then it's not for you. Why are you worried about it?" Grange said.
Referendum is good- Elvin Grant
Co-host Elvin Grant also agreed that the referendum is good since he noted it will inform on what should be acceptable and what the majority of the population deems acceptable.
Mr Grange then interjected that while he agrees with having the referendum, his issue with it is if it is really needed for this particular issue, since it should be considered a human rights issue and Government has a responsibility to ensure that the rights of every citizen is recognised.
He; however, said the church should not be forced to do anything.