Local businesswoman Violet 'Letty' Delville (formerly Hodge) is appealing to the authorities in Orlando, Florida to bring her missing granddaughter home.
Letty pleaded for deputies to move swiftly in locating her granddaughter, Miya Marcano, one week after she disappeared from her Arden Villas apartment complex in Orlando.

In speaking with WESH2 News at a vigil held on Thursday, September 28, Delville said it has been very difficult for the family to process her granddaughter's disappearance.

"It is very hard because I am dying inside. We need closure. We've got to solve what it is. I don't know what kind of life it would be for never knowing where she's at," she said with tears in her eyes.

Marcano was last seen leaving work around 4:30 pm last Friday, September 22, according to the Orange County Sheriff office. Her family believed she was kidnapped from her apartment.

"Wherever she travelled, wherever she went, she always had teddy," the concerned grandmother said. "Then, when they went into her apartment and saw the teddy was there, we knew something definitely was wrong."


Foul play?

Marcano's aunt Semone Westmas maintained that she was taken from her room.

"Miya was kidnapped. Miya was kidnapped out of her room at Arden Villas through her bedroom window. I'm calling on all resources, the FBI (Federal Bureau of Investigation), we need you," she told WESH2 News.

Investigators believe that 27-year-old Armando Caballero was responsible for Marcano's disappearance. However, he was found dead on Monday of an apparent suicide.

Caballero worked as a maintenance worker at the Arden Villas apartment complex where Marcano lived and worked. Investigators said Caballero had a romantic interest in Marcano but his advances were turned down by the 19-year-old. It is believed that he used a master key to get into her apartment around the same time she vanished.

The case has seen more than 60 detectives trying to find Marcano and even the FBI has gotten involved.

Delville's granddaughter's disappearance comes eight months after her husband, Earl 'Bob' Delville (formerly Hodge before he had his name legally changed), was shot dead in Tortola.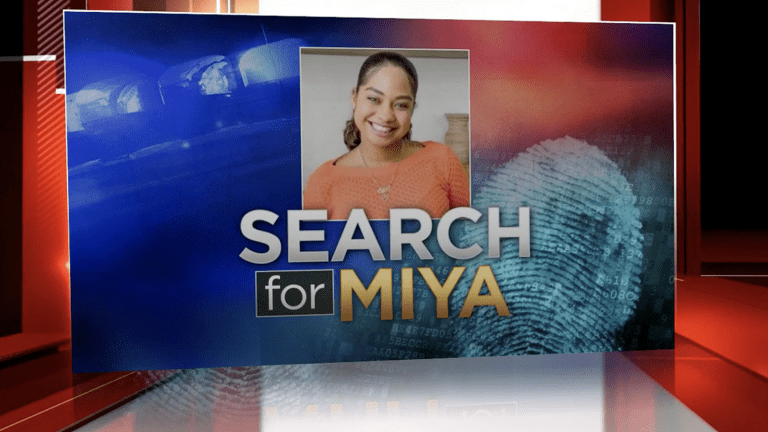 19-year-old Miya Marcano has been missing for a week now.