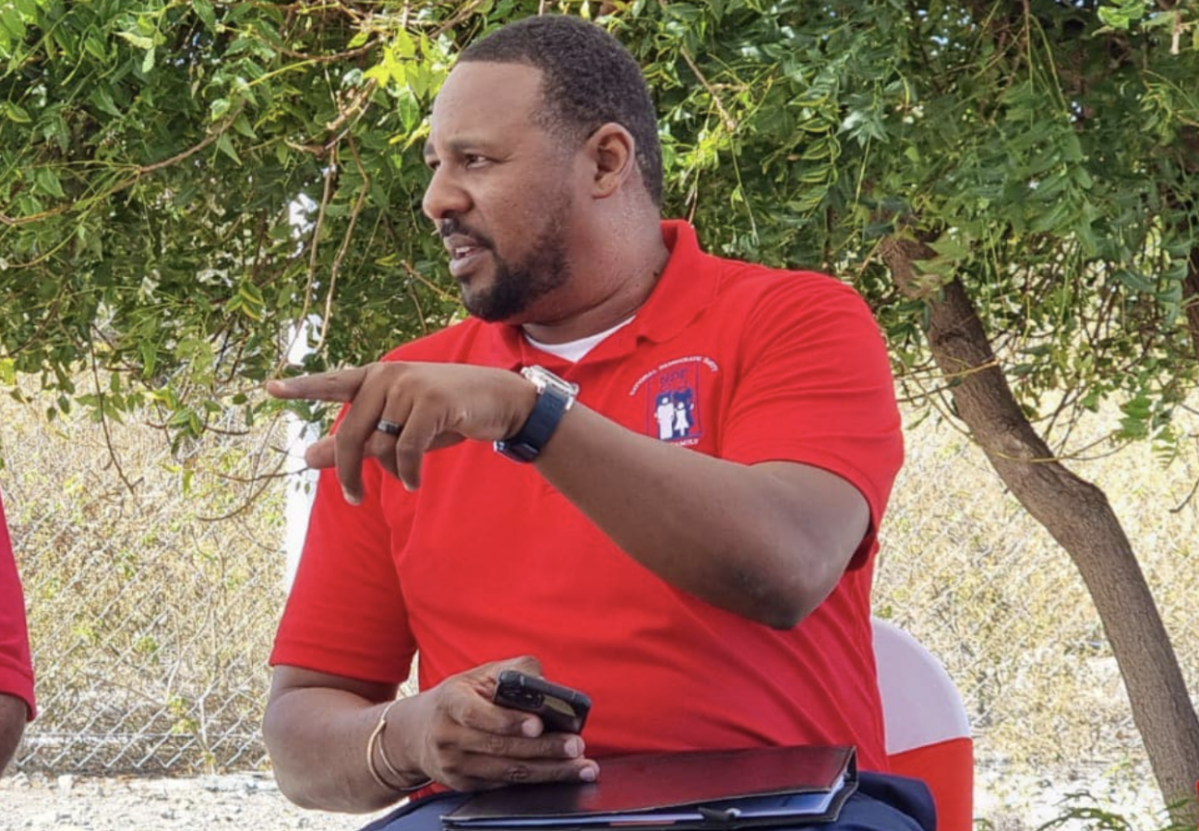 Levons rebukes Wheatley, Flax-Charles over 'greedy bill' votes
There is simply no excuse or redemption for lawmakers who participated in passing the Retiring Allowances (Legislative Services) Amendment Act, 2021 which is sometimes referred to by members of the public as the greedy bill.
That was the position adopted by Ninth District candidate for the National Democratic Party (NDP), Coy Levons when contestants for the district faced off in a debate last Friday.

The controversial retirement package allows first-term lawmakers to, among other things, be paid a full two-year salary, even if they are no longer in office. Its provisions were met with vocal opposition by a small group of residents at the time, but lawmakers were unmoved and no changes were made to the law.

The issue has become a focal point of the election campaign ever since it was raised by former lawmaker, Myron Walwyn, with legislators now seemingly falling over themselves with promises of repealing the law and making attempts to distance themselves as beneficiaries.


A little tweaking

Incumbent District Representative, Vincent Wheatley, argued for the bill to be kept in place with minor adjustments and noted that it had been in discussion for decades. He said fearful lawmakers previously refused to enact any legislation, expressing that "the public will kill them" if they sought to look after themselves and better their living conditions. "We watched retired politicians suffer, lose their land, lose their houses," Wheatley argued. "The bill came from good intent. Now, if the bill needs some tweaking, I have absolutely no problem tweaking that bill."

Wheatley further argued that the bill was also designed more so, to protect future young politicians from victimisation and not to benefit the current crop of lawmakers. "After public life, you won't believe the kind of treatment persons may mete out against you; because when you're making decisions, you're going to make enemies in that process and some persons can't wait for you to be out of office to give it to you. They can't wait. That's how people are."


I've had to assist former legislators with utility bills

Shereen Flax-Charles, who shifted her allegiance to the Progressive Virgin Islands Movement (PVIM), acknowledged voting for the law but confessed that, in hindsight, the Act needs to be repealed. She argued further that she had lobbied for a contributory pension fund for lawmakers and said the law is being broken around the territory because many employers simply do not have a pension plan in place.

She also acknowledged having to assist former legislators with utility bills, arguing that some have been unable to find jobs after serving as lawmakers because they are now considered politically exposed persons (PEPs). "Don't don't pay attention to what persons are saying," Flax-Charles urged. "Get the facts because legislators really don't make a lot of money. The PSs (Permanent Secretaries) are the ones that really clean up."


No good intent

But Levons was adamant that there was no good intent on the part of legislators who helped pass the bill into law. "Let me put it to you quite blunt… the strategy of appointing a deputy [premier] to be able to take out of the bill the maximum amount of money shows me that the bill was not intentionally designed to help the legislator. It was designed to facilitate the movement of money," Levons argued.

He pointed to the current Pension Act, which he argued only requires a small amendment that should rightly include public servants and lambasted lawmakers for not paying long-delayed public servants' increments, even as they sought to enrich themselves through the 'greedy bill'.

"How dare you sit down here and tell me that the civil servants don't deserve to get paid, but you set the thing in motion for politicians to take out all the money," Levons argued. "No, no, no. Stop your nonsense. Coming before the people, telling the people ignorance about good intention, Mr Vincent. No. I rebuke you with that kind of concept."

He added: "You put your signature to the bill, Honourable Shereen. You put your signature, Honourable Vincent. Don't come with no lame excuses about 'we need to reform'. If it needed reform, why one of you didn't stand up and say 'me ain't signing the bill'?"