Sri Lanka-based publication, The Kings Counsel Magazine has featured Lewis S. Hunte QC, who resides in the Virgin Islands, as its cover story for the August 2022, special edition of the magazine.
Mr Hunte, a renowned legal mind in the Caribbean, is the founding partner of Hunte & Co. Law Chambers based in the VI.

A native of Barbados, Mr Hunte has lived in the VI since 1982 and was honored by appointment as one of Her Majesty's Counsel for the VI in 2003. He has been called upon to act as Judge of the High Court of the Eastern Caribbean Supreme Court.

According to the article, Mr Hunte has served as Attorney General of the [British] Virgin Islands (1982–1985) and as Magistrate in Barbados, and as Deputy Chief Parliamentary Counsel, a position he held for seven years.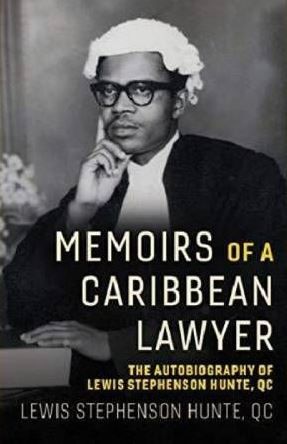 Hunte's latest book, Memoirs of a Caribbean Lawyer: The Autobiography of Lewis Stephenson Hunte, QC was published in 2018.
Respected career in law

"Earlier in his career, he served as Deputy Registrar of the Court of Appeal in Jamaica, Deputy Registrar of the Supreme Court of Barbados, and completed a one-year attachment within the Federal Department of Justice in Ottawa, Canada," the article noted.

Among his other contributions to the legal field, Mr Hunte has also drafted the 1982 Intellectual Property Legislation of Barbados and the Model Insurance Legislation of the Caribbean Law Institute.

He was also the draftsman of the 1984 International Business Companies Act (IBC Act) of the Virgin Islands which was reportedly the first piece of legislation of its kind.

The IBC Act has since served as a blueprint for statutes adopted in many offshore jurisdictions and was the forerunner of the 2004 BVI Business Companies Act.