The issue of long bank lines around the five major commercial banks- National Bank of the Virgin Islands, First Caribbean International Bank, Republic Bank, FirstBank VI and Banco Popular- on Tortola, and in some cases traffic jams, continue to be a major issue for drivers, customers and pedestrians in Road Town.
For the most part, especially Republic Bank, FirstBank VI and Banco Popular, customers must stand in long lines for hours in the sun or rain to wait to get inside for service.

Most often, in about two banks, once customers reach inside there are about no more than three- in some cases two- tellers available to serve customers.

Apart from the long lines, customers must battle the elements of rain or sun and then sometimes hostile security guards, who have the extra duty of controlling sometimes a tired and impatient crowd.


Internet banking?

Some of the banks have claimed they have actively encouraged their customers to use internet banking; however, the territory is known for its poor internet services and the banking customers are very diverse.

Many customers are weekly paid construction or tourism sector workers who need to simply cash a cheque. Some persons need to do wire transfers while others may just be intimidated by the online banking process, especially seniors who may wish for a personal touch.

Local banks have also encouraged their customers to avoid the long lines by using the ATM but too often their ATMs are down, especially those of Republic Bank and FirstBank VI. It is our understanding that when the ATMs are down, the local branches have to wait on someone coming from overseas to do the repair, which could take up to a month in some cases.

There have been reports by many customers of ATMs running out of cash on the weekends, or end of the month.


Traffic nightmare close to Banco Popular

The situation is even worse at Banco Popular where they have a drive-through service. Cars are now backed up to the Ralph T. O'Neal Administration Complex, taking up a lane and forcing motorists to drive up on the sidewalk in order to keep moving, as one lane is taken up by Banco Popular's drive-through customers.

It is unclear if any accidents have occurred as motorists try to maintain two-way traffic.

Many critics of the banking sector have also complained about the high-interest rates on loans, the lack of capital to help small and medium-scale businesses, the high turnover of bank employees, small decisions requiring to be made overseas, a two to three-day waiting period to clear local cheques not from the same bank and the lack of intervention by Government and the regulatory Financial Services Commission.

None of the banks mentioned responded to our request for comment.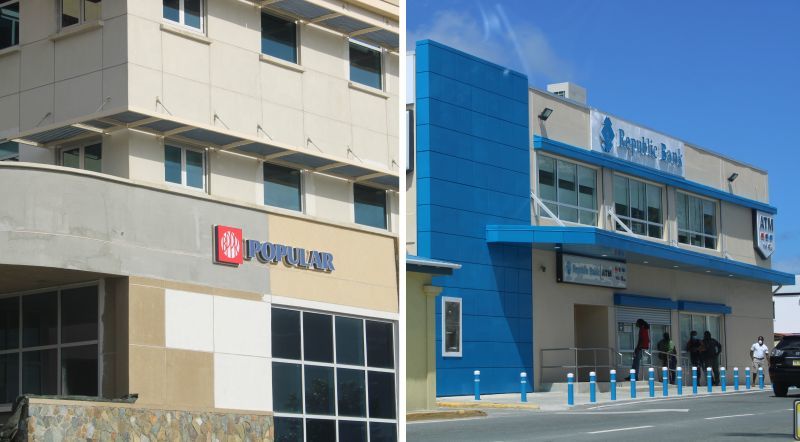 Customers of Banco Popular and Republic Bank usually have to stand in long lines in the rain or sun get inside for service.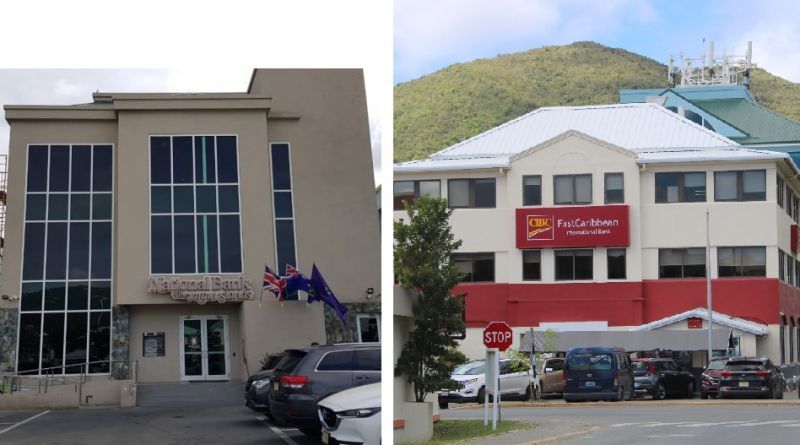 National Bank of the Virgin Islands, left, and First Caribbean International Bank, right. Customers of banks in the Virgin Islands continue to complain about the current level of service.