A former First Lady of the Virgin Islands, Mrs Lorna G. Smith, OBE, has dammed the pick of at least one individual chosen by His Excellency Governor John J Rankin, CMG to represent the Virgin Islands on the Constitutional Review Commission.
The Government of National Unity, under the premiership of Minister of Finance Dr the Honourable Natalio D Wheatley (R7), has come in for widespread criticism for not standing up against the Governor for forcing through his nominees despite at least two of them being rejected by Cabinet.

Indigenous Virgin Islander Ms Bernadine A. Louis was unanimously accepted by Cabinet; however, there were concerns with Jamaican Tanya Cassie-Parker and Caucasian Susan V. Demers being on the Commission. The latter two are Belongers of the VI, but there were questions about whether they were suitable persons to represent the interest of the VI.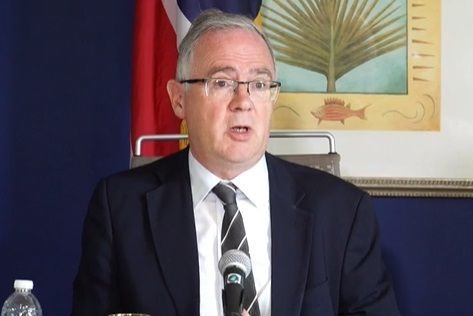 Governor John J. Rankin CMG has been accused of bullying his way in Cabinet to get approval for two of his picks for the Constitutional Review Commission.
There are more suitable candidates- Lorna G. Smith

Mrs Smith said there exists in the Territory a pool of persons that makes for a better pick by the governor.

Speaking on the Big Story with Cathy O. Richards on Friday, July 1, 2022, Smith said without reservation, "Let me make it clear, I have no problem with the Governor selecting persons to serve on the Commission. People argue that he gets two bites of the cherry but that is not my concern.

"My concern really is that he should choose people who are really people who are known in the community and know the community perhaps more importantly. If he wanted to choose a person, let's say representatives of Jamaica and it is an important thing to do because the BVI is made up of probably one hundred nations, perhaps more, that's quite fine but pick somebody who knows the community."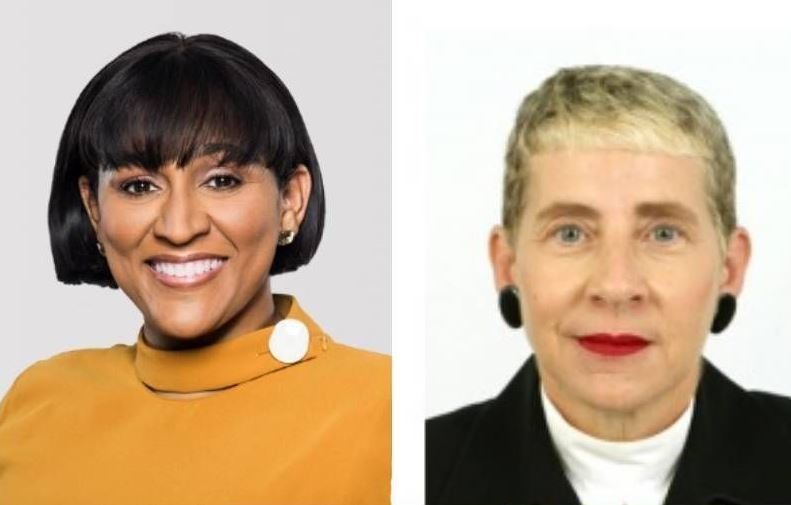 Mrs Tanya Cassie-Parker (left) and Ms Susan V. Demers (right) were two of the names advanced by Governor John J. Rankin, CMG to the Constitutional Review Commission but did not receive unanimous approval by Cabinet.
Suggestions

Smith suggested persons like the legal mind of Paul Dennis, "who got his Queen's Counsel here in the BVI after living here for many years, Ms Melissa King who has also lived here for many years also a Belonger. There is Mr Percy Rhoden who runs one of the biggest construction companies in the British Virgin Islands and I could go on and on to name people who I think would be excellent in presenting views and contributing more than the persons whom I have heard that His Excellency has selected."

Mrs Smith questioned the depth to which at least one of the Governor's pick knows the territory and understands its people and politics.