The charges against Police Sergeant Marley Sebastien, who was accused of lying about the involvement of another interdicted policeman who was on trial at the high court with another colleague for alleged offenses of theft and conspiracy to steal during their time of active duty, have been thrown out of the courts for want of prosecution.
The Greenland resident and Dominican native, who was also part of former Premier Andrew A. Fahie's security detail, was charged with Perjury and Perverting the Course of Justice and appeared before Magistrate Khadeen Palmer on Thursday, March 3, 2022. 

Now Magistrate Palmer has thrown out the charges, after the prosecution did not provide the transcripts to the courts.

Attorney Valston M. Graham of Veritas Law said the court had ordered the prosecution to release the transcript of the allegations, but the prosecution revealed that it did not receive the transcripts until last Thursday.  

"Which to me is mind-boggling because I, on behalf of Mr Sebastien, applied for the transcripts and received the transcript on the 15th of September, so how the persecution could not get the transcript from the registry is mind-boggling, and the Magistrate previously had issued an order that they produce the transcript, [but] they didn't," he added.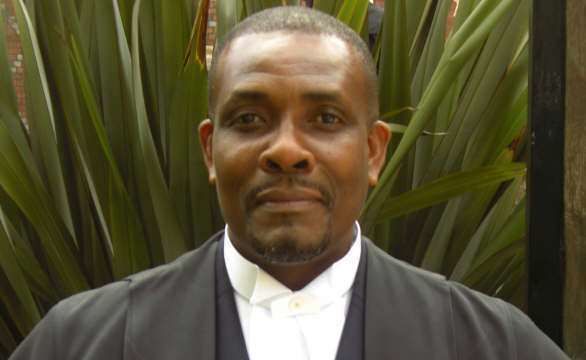 Attorney Valston M. Graham says it was 'mind boggling' that Marley Sabastian was even charged for perjury without the prosecution having a transcript.
Case thrown out to send 'Suffering' - Attorney 
Graham said on that premise, he made an application that Mr Sebastien should not be made to suffer any more under the charges and that the matter should be dismissed, to which the Magistrate agreed.
He added, however, that by having a Preliminary Inquiry, the Office of the DPP could actually reinstitute the charges, but said it was time to bring the 'suffering' to an end.
Attorney Graham said the throwing out of the charges has somewhat vindicated Sebastien; however, should the charges return he said his law firm is prepared to raise a defense.
According to Mr Graham, given the charges of perjury were made in March 2022, it is further 'mind-boggling' that the prosecution only received the transcripts until recently.
"They never had the transcript, so upon what basis did they really make the charges?" he questioned. 
Our news centre will bring more details as they become available.