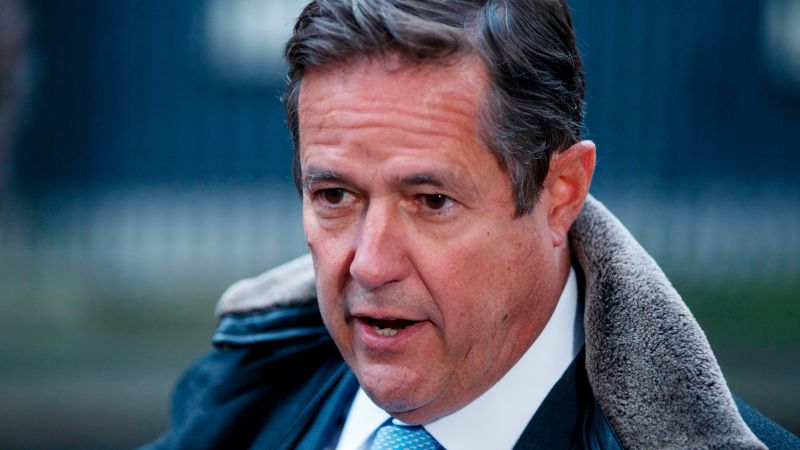 Federal Judge Orders Release of Documents Linked to Ex-JPMorgan Executive in Epstein Lawsuit
In an unfolding legal saga, documents pertaining to James "Jes" Staley's alleged connections to Epstein's crimes are to be disclosed, despite Manhattan DA's efforts to invoke legal privilege.
In a significant development related to ongoing federal lawsuits surrounding JPMorgan Chase's involvement with the controversial financier Jeffrey Epstein, a federal judge has ordered the Manhattan District Attorney's Office to disclose documents linked to James "Jes" Staley, a former executive at the bank. These lawsuits assert that JPMorgan facilitated and profited from Epstein's criminal sex trafficking activities, creating a web of serious allegations.

The order came in response to a subpoena from JPMorgan. The bank is seeking documents related to Staley in an attempt to address claims from an unnamed victim of Epstein, who contends that she was sexually assaulted by one of Epstein's associates. This associate, she claims, stated he had Epstein's approval to do as he wished to her. JPMorgan, in a counterclaim against Staley, has identified the undisclosed high-ranking financial executive named in the victim's lawsuit as Staley himself. Staley has categorically denied all accusations leveled against him in the legal proceedings.

The District Attorney's office is now mandated to provide any records or statements given by the anonymous woman to the office on August 10, 2022. Additionally, it must disclose any records or statements that identify Staley as an alleged witness or perpetrator of any sex-related crime.

District Attorney Alvin Bragg resisted the request to furnish these documents to JPMorgan, invoking privileges such as law enforcement privilege, the informant's privilege, New York state public interest privilege, and New York grand jury secrecy statutes. However, this was challenged by the presiding judge.

The question of an active investigation against Staley remains uncertain. Alvin Bragg's office, as well as Staley's legal counsel, have refrained from making any comments.

Federal Judge Jed Rakoff rejected Bragg's privilege claims concerning some of the subpoenaed documents. Following a comprehensive review, Judge Rakoff found that the privileges and statutes cited by the District Attorney were inapplicable to the documents demanded. As per the judge's ruling, the disclosed documents will be preserved under a protective order.