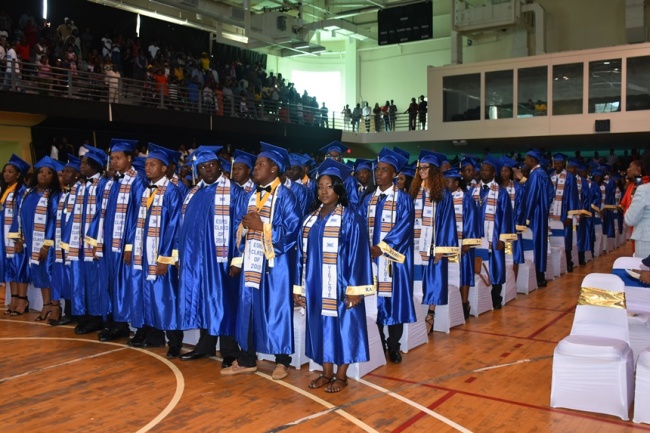 More funding will be available with revised scholarship policy
The revised Virgin Islands Scholarship Policy is expected to see a new wave of changes when brought before the House of Assembly.
One such change is an increase in funding and the number of students who will receive scholarships annually.

Speaking yesterday on the Department of Information's 'Public Eye' programme, the Minister of Education Dr Natalio Wheatley said the previous policy had a limit of 25 recipients, but the government is committed to getting students as many scholarships as possible.

He also said that over the years, they have given more scholarships than the old policy had stipulated.

The education minister also noted the new policy will award scholarships of up to $20,000 for students to assist with the completion of their studies.

"You can get up to $20,000 and if your studies take you above $20,000 you will get the $20,000 flat but if it is significantly below you can expect that you are going to get less than the $20,000," Dr Wheatley said.

Affording tertiary education is more than just paying tuition, it includes books, transportation and room and board, especially for students studying overseas.

Dr Wheatley acknowledges the additional expenses but noted that situations vary based on the individual and the scholarship policy allows the flexibility to analyse the situations as they arise.

"You may be surprised some schools that persons go to. They're are able to quite comfortably pay for their studies. Other persons go to quite expensive schools, and they will have to have another income to supplement that and the scholarship committee will pay attention to that. They will pay attention to whether you can provide some evidence to fill the gap. What tends to happen is some people go to these expensive schools and the scholarship award is up to $18,000 and they don't quite know where the additional fund is coming from, and they end up coming back to the ministry looking for more money and we want to discourage that as much as possible," the minister said.

He also encouraged students to attend H Lavity Stoutt Community College (HLSCC) because Belongers/Virgin Islanders have two years tuition-free, and this reduces the time spent at university overseas.

Dr Wheatley added that HLSCC has partnered with tertiary institutions abroad to develop quality overseas education at an affordable price.