The National Unity Government led by Premier Dr the Honourable Natalio D. Wheatley (R7) has submitted a proposal on governance to United Kingdom (UK) Overseas Territories (OTs) Minister Hon Amanda A. Milling and hopes it will be considered instead of direct rule, which the people of the Virgin Islands have rejected.
The National Unity Government, which was sworn in by Governor John J. Rankin, CMG on May 5, 2022, is being proposed as the alternative to direct rule, which was strongly recommended in the Commission of Inquiry (CoI) Report.


New Gov't holds 1st Caucus & Cabinet Meeting

Dr Wheatley, during a live broadcast on May 11, 2022, said the coalition government has been in a series of meetings to map the way forward for the Virgin Islands.

The new government held its first Caucus on Monday, May 9, 2022, and this was described as "very productive" by Premier Wheatley.

Its first Cabinet meeting was held on May 11, 2022.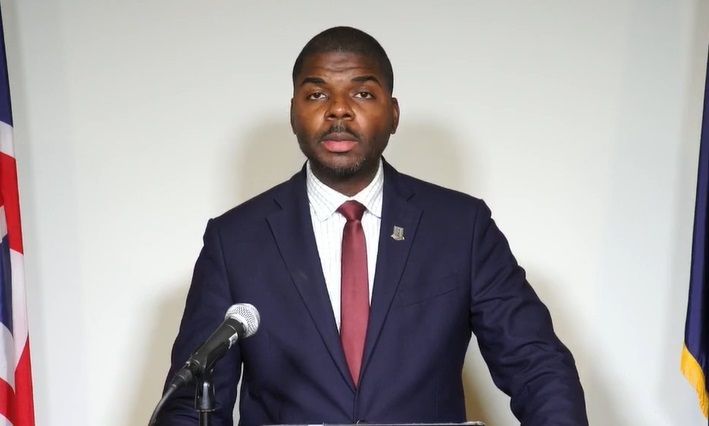 Premier Natalio D. Wheatley (R7) said he hopes UK Minister Hon Amanda A. Milling and the UK government 'will give due consideration to the proposal and not go down the path of direct rule'.
Proposal on governance submitted to Hon Milling

"I am pleased to report on behalf of the Government of National Unity that I have submitted a proposal to UK Minister for the Overseas Territories, The Right Honourable Amanda milling, that sets out our approach to reform and presents a framework for the implementation under continued democratic governance."

Dr Wheatley said the proposal represents the territory's commitment to good governance and strengthening institutions and systems of government. "We want to engender a new culture in the handling of the people's business."

The new Premier said he hopes Minister Milling and the UK government "will give due consideration to the proposal and not go down the path of direct rule. We stand ready to walk as partners with the UK and in close cooperation with Governor [John J.] Rankin."

Meanwhile, Dr Wheatley said the Government of National Unity will soon come to the public to explain its "firm plans" to improve governance, along with plans to ensure the proper management of society."