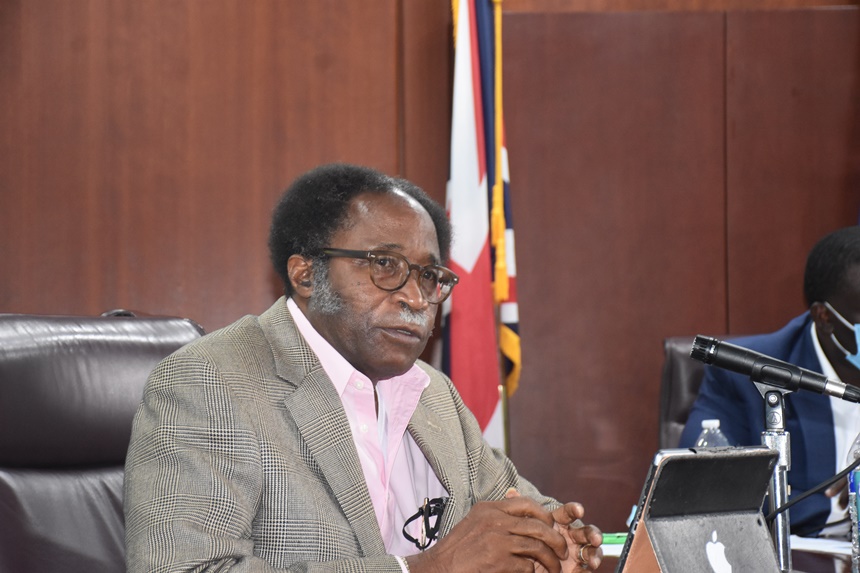 New bill for WSD doesn't have much independence - Fraser
Opposition Leader Julian Fraser has argued that a proposed legislative amendment that will bring significant changes to the Water and Sewerage Department should mean more financial independence but does not reflect that.
Legislators were at the time debating the Water and Sewerage Act 2022 which seeks to transform the Department from a government department to a statutory body.

"I see nothing in this bill that speaks to its independence. What I see in this bill is much of the same. Because when they talk about financing… they go right back to source, the source being central government," Fraser said.

"That department needs a full transformation," Fraser added. "And it's not going to happen by sending people there who are just going to say, 'well, bring this file to me, let me take a look at this, interviewing Tom today, Mary later', and expect things to change."

Fraser complained about the organisation haemorrhaging some $20 million per year due to lost revenue and its lack of ability to collect outstanding revenues over the years.

"This board needs people who have experience in the problems that are faced with in the Water and Sewerage Department, sewerage issues that we're having. We need people with experience in that field," Fraser urged.

Fraser said he didn't want someone from a different country on the new statutory board, but instead preferred someone "from right here" who knows what the problems are and why they're not being fixed.

He also argued that he did not want to see the new board members get "buried in the culture" that already exists at the department.

In the meantime, Premier Dr Natalio Wheatley called the new legislation 'transformative' and said it will dramatically improve the management of the delivery of potable water to residents of the BVI.

"It will create the framework that will allow for the utility of efficiency and effectiveness that is not possible under the current arrangement," Premier Wheatley said.

He reminded persons that the department has faced consistent challenges over the past two decades including frequent breaks and leaks due to an ageing water distribution network, frequent blockages to the sewerage collection system and illegal lines going to private properties, among other things.