The [British] Virgin Islands public has been told not to get complacent in thinking that direct rule is off the table just because a new government has been sworn in.
This was one of the messages conveyed when another public demonstration against direct rule from London was held yesterday, May 11, 2022.

"I feel like we as a public are under the impression that since our government has made the choice to make this unity government our problems have been fixed and I do think it's due to a lack of just general education and information around the subject," young activist Via C. Donovan-Hodge stated.

She said the recommendation of direct rule is not yet off the table, which is why the demonstration is continuing.

"We are still here saying that we do not want direct UK rule. We cannot forget that just because it's been a week, just because it's been two weeks, if we don't get a decision in the next two weeks past that doesn't mean that it is off the table all of a sudden, so we need to remember not to become lazy and not to become tired in this cause," Donovan-Hodge stated.

The Government and the Opposition recently formed a coalition government to display the position of the Virgin Islands regarding the possibility of direct rule, as recommended by the Commission of Inquiry (CoI) Report.

This may have contributed to the small turnout and the absence of elected representatives at yesterday's second public demonstration.


Yes to UK help; No to direct rule!

The few persons displayed placards expressing clearly they were in favour of UK help to fix some of the issues facing the territory but were not willing to entertain direct rule.

A number of persons addressed the peaceful gathering, including Roxane Tasha Dewindt-Toussaint, Julio S. Henry aka 'Sam', Shaina M. Smith-Archer, Amberly Crabbe, Bevin S. George and Jovan C. Wilson, who recited a poem.

Organisers of the demonstration encouraged those there and the many persons viewing online to educate themselves on the issues.

They also announced the launch of a social media platform, We The People BVI, where they said continuous communication and informing of the masses will continue.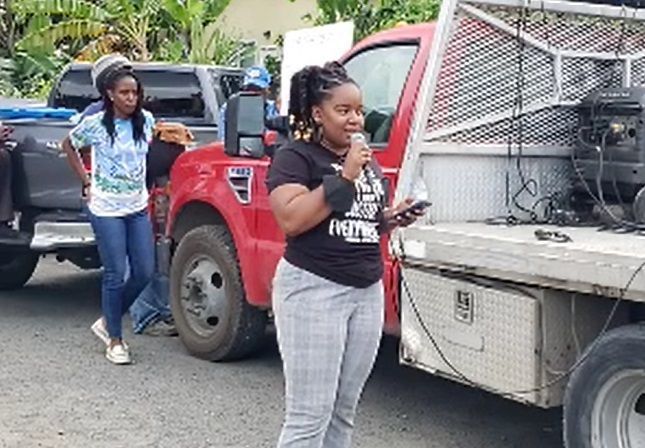 Young activist Via C. Donovan-Hodge addresses the protesters at Government House on May 11, 2022.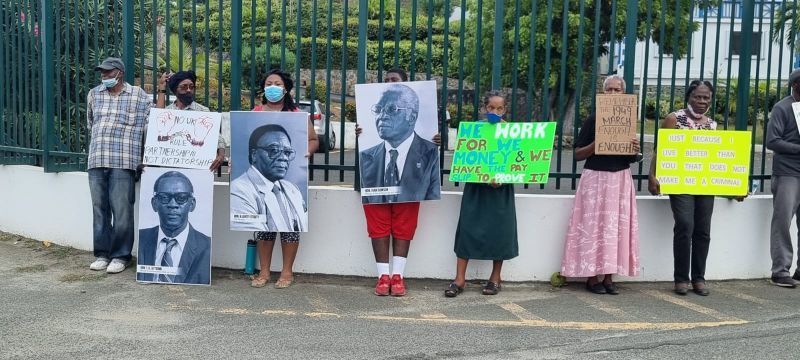 Some of the placards and posters displayed at the demonstration against direct rule on the VI by the UK at Government House yesterday, May 11, 2022.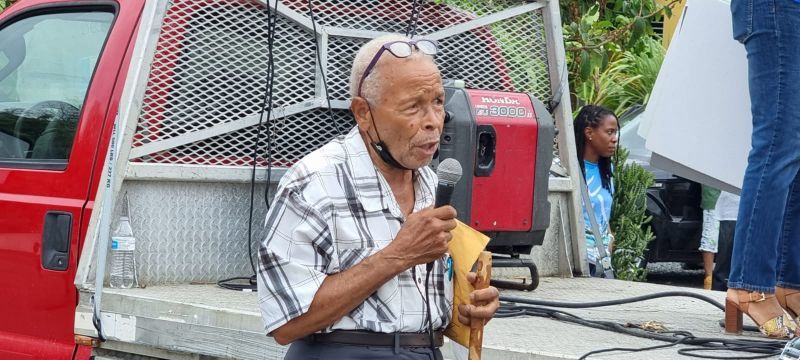 Activist Edmund G. Maduro addresses the protesters.