Ex-Commissioner of Police Mr Michael B. Matthews says receiving news of new homicides in the Virgin Islands is something that saddens him as the former commissioner in the Virgin Islands, since it feels like nothing has changed.
Mr Matthews was at the time speaking on the December 12, 2022, edition of Talking Points on ZBVI 780 AM with co-hosts Violet Thomas-Gaul and Damion C. Grange on the topic of the local police not being able to solve several homicides.

It was on the same day a man was gunned down in East End, the 7th fatal shooting for 2022. 


Lack oftTrust & confidence in police are barriers- Mr Matthews 
According to the former Commissioner, between the year 2000 and April 2021, there were around 70 homicides recorded in the territory of which over half had been detected and people had been arrested, charged, and were either awaiting trial or have been convicted and sentenced.
"So it is not correct to sort of suggest that the majority of homicides are not detected but of course, there is still a significant number of undetected homicides in the territory," Mr Matthews said. 
He added, however, that stories of new homicides still sadden him as a former commissioner of police in the territory.
"It saddens my soul and my heart every time I hear that on the news, because it feels like nothing is changing… But you know, this situation is not going to change until we overcome some real barriers that still exist here today in 2022, going into 2023," he added.
Those barriers, he said, are concerned with trust, confidence, and about the local community being prepared to stand up and say enough is enough.
'Detecting serious offenses are very complex'
"What people talk about is they use the language that police have not solved these murders, they've not solved these crimes, and very often you see the bloggers lambasting the Commissioner of Police and saying, you're failing us, you're not solving these crimes." 
Mr Matthews reminded that policing, solving, and detecting serious offenses are very complex things to do because the only way to detect a crime of that nature, is by finding who the killer is, taking them off the streets and then placing them before a court.
"Now, to do that, to take somebody's liberty away… you've got to have substantial evidence, and that evidence is not easy to find in such a small community like ours, because people are frightened to come forward, people are reluctant to say what they saw," he said.
Persons urged to come forward with evidence 
He said the only way those in the VI are going to feel safe is by everyone accepting that responsibility to say what they saw.
He said it is a fact that if someone is a witness to something, at some point they would have to stand in a courtroom, in front of a judge or a magistrate, and say what they saw publicly as a public duty.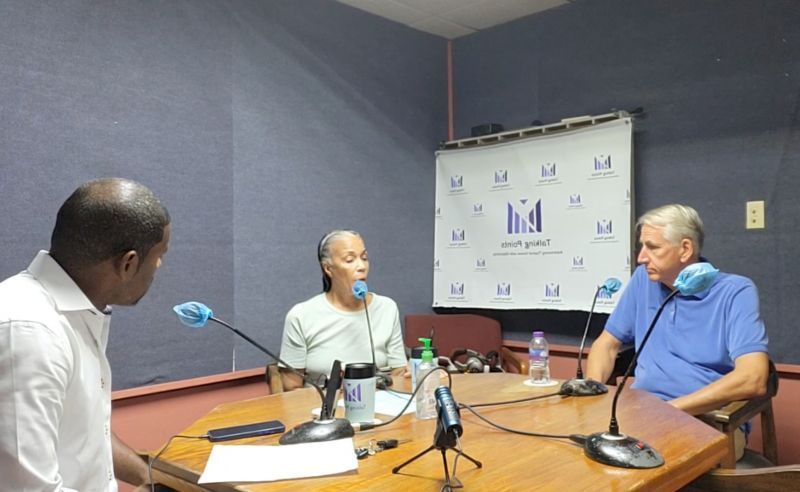 The Former top cop was a guest on the December 11, 2022, edition of Talking Points on ZBVI 780am with co-hosts Violet Thomas-Gaul and Damien C. Grange.