Governor John J. Rankin, CMG and his United Kingdom (UK) gang have been promoting Good Governance, Transparency and Openness; however, that does not seem to apply to the visit of the UK Minister for the Overseas Territories, Frank Zacharias Robin Goldsmith.
It is believed that Hon Goldsmith arrived in the Territory yesterday, January 31, 2023, and had begun a series of meetings with the UK-appointed Governor and elected officials.


Top Secret
Premier Dr the Honourable Natalio D. Wheatley (R7) was asked to share Lord Goldsmith's itinerary with this news site; however, he did not respond to the request.
Lord Goldsmith will continue his meetings with Government officials today, February 1, 2023, and end with a reception tonight, according to our news centre's sources in the Governor's Office familiar with the OT Minister's schedule.
It is also our understanding that a request was made by a group from civil society to also have a sit down with the OT Minister on good governance, the
Commission of Inquiry
and other topical matters.
It is unclear up to publication time if this meeting will happen.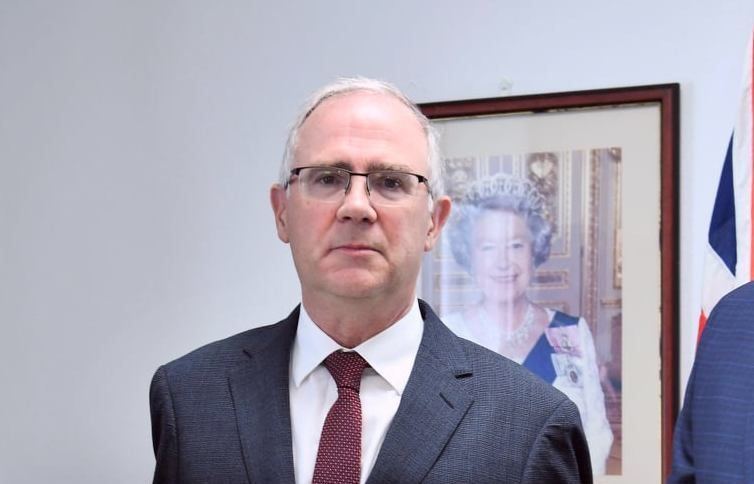 Governor John J. Rankin CMG has been silent on the visit of Lord Goldsmith, although engaged in meetings with him.
The usual double standards
It is ironic that the press and the public have been shut out from all meetings with the OT Minister Hon Goldsmith while he is on Tortola and his schedule appears to be top secret. It is also unknown if he will visit a sister island.
One can only conclude that transparency and good governance are for the locals and the governor and his UK public officers do not have to live by those same rules.