A very encouraging response is being received from women to the initiative by Mrs Globe BVI Dr Arliene T. Penn to make available free Pap smears to women in the Virgin Islands.
Dr Penn, a Cervical Cancer survivor, had testified that it was a free pap smear offered to her that resulted in her detecting she had cancer some years ago.

During the month of October, Dr Penn held a fundraiser that amassed in excess of $5,000.00 of which she donated over $3,000.00 to the BVI Cancer Society and the balance to the WINBVI Organisation. Each organisation is now using the funds to offset the cost for women across the territory to free Pap smears.

At a press conference on November 17, 2022, the cheques were officially handed over to the two organisations.


Over 100 applicants
While expressing gratitude to Mrs Penn for the initiative, Director of WINBVI Mrs Alicia Green related that more than one hundred women had already applied.
"This is a great initiative of our queen that can help save lives," Mrs Green commented.
President of the BVI Cancer Society Ms Gloria A.
Fahie
expressed that the society is happy to have made the decision to rebrand and have the society represent all cancers.
She thanked Dr Penn for championing the fight against cervical cancer.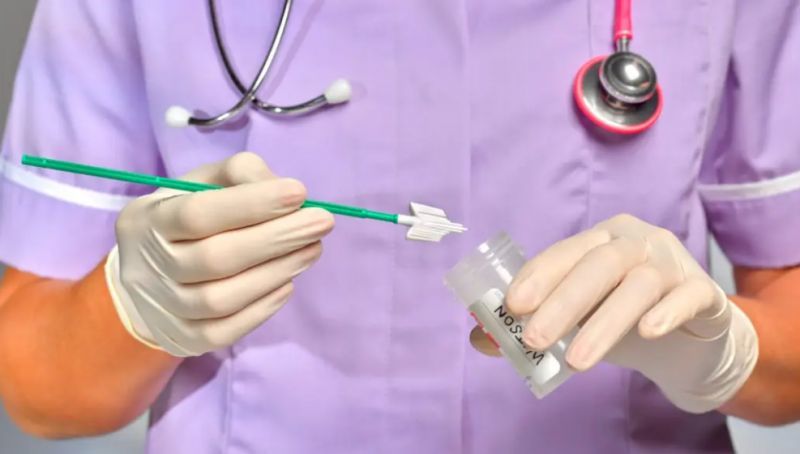 The Papanicolaou test (abbreviated as Pap test, also known as Pap smear, cervical smear, cervical screening, or smear test) is a method of cervical screening used to detect potentially precancerous and cancerous processes in the cervix (opening of the uterus or womb) or colon (in both men and women).
Partnerships
It was explained that Eurika Medical has partnered with Penn and the organisations to ensure women are afforded the opportunity of a free Pap smear.
Eureka will provide free consultations to all women coming through the two organisations and, according to Ms
Fahie
, should more funds be required so that all registered women get their pap smears free, the BVI Cancer Society will absorb the additional costs.