More than 3000 ballots have been cast as of midday on Elections Day in the Virgin Islands (VI) today, Monday, April 24, 2023.
This is according to a 12:PM update by Government Information Services (GIS).

Some 18 Polling Stations across the Virgin Islands are active today and reports are that voting has been proceeding quietly and orderly.

According to the 12:00 PM update, 3117 ballots were cast, although results for at least 4 polling stations were pending.

1436 ballots were cast on Advance Polling Day on Thursday, April 20, 2023.

The figures available so far, including for Advance Polling Day, represent just over 28 percent of registered voters.

There were some 38 spoilt votes.

16, 131 persons are registered to vote in the 2023 General Elections of the [British] Virgin Islands, according to the Revised Voters' List for 2023.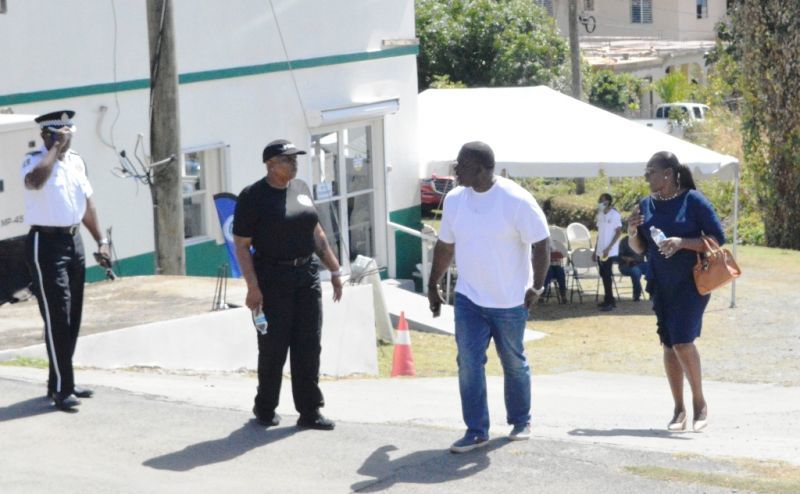 Eighth District Representative and National Democratic Party (NDP) candidate Hon Marlon A. Penn, 3rd from left, and Independent Candidate endorsed by the NDP Perline R. Scatliffe-Leonard, right, at the Church of God of Prophecy polling station for constituents of the Seventh District.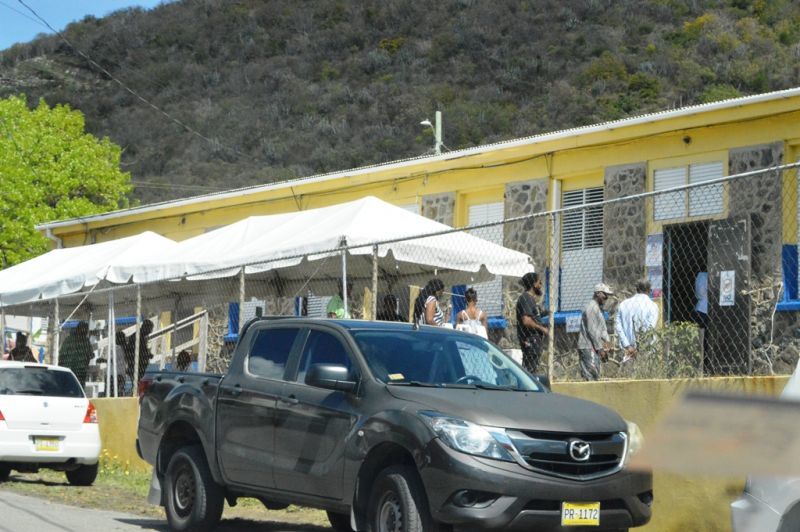 Constituents of the Eighth District at the Willard Wheatley Primary School polling station.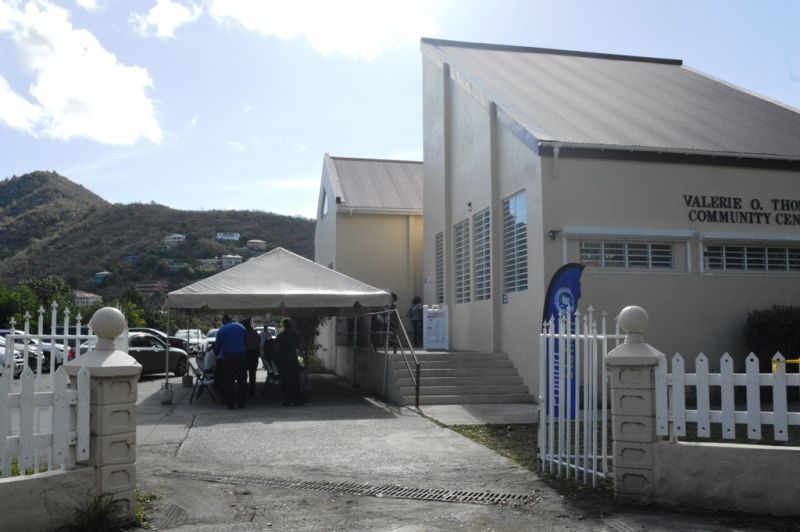 Voters in the Third District are casting their ballot at Valerie O. Thomas Community Centre.
The Long Trench Community Centre is one of the polling stations for constituents of the Fifth District.