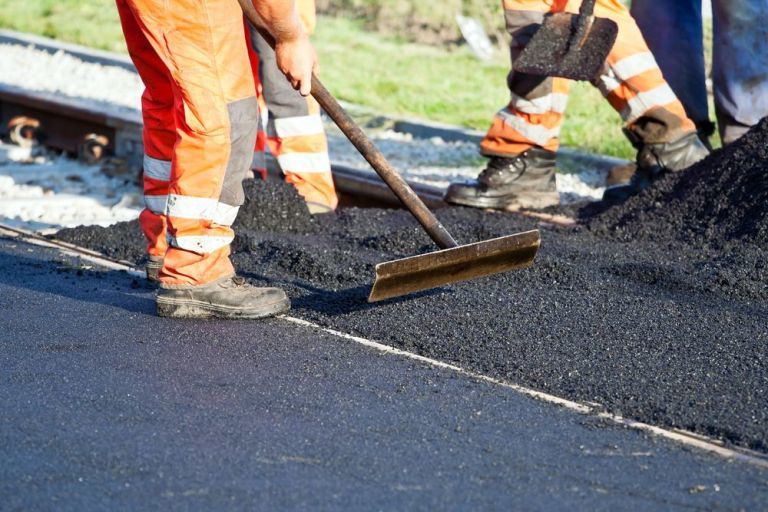 Over $5M spent on road patching since 2019
Public Works Minister, Kye Rymer has revealed that more than $5 million has been spent on patching the territory's road networks over the last three years.
While speaking in the House of Assembly (HOA) about some of the work done within his ministry, Rymer acknowledged that the territory's roads are in a 'dire state', but said his ministry is awaiting funding to address the issue.

"I know we travel and we see how decent roads are supposed to be and our roads are definitely in a dire state, but we are working to get those addressed so that when visitors come to our shores and even us as residents, once we drive on the roadway, we have smooth and proper roadways to drive on," Rymer told lawmakers recently.

The minister further said his ministry has been trying its best with the limited finances made available within the budgetary allocations.

"We know we have an age-old road infrastructure that we are working to modernise, and we've seen the efforts of all the road rehabilitation done through the RDA since 2019 where we did some road rehabilitation and stabilisation," Rymer said while making reference to the Fish Bay road that was rehabilitated recently.

Premier Dr Natalio Wheatley explained that it cost taxpayers approximately $2 million to execute the project that this short stretch of road, which he noted was almost 100 per cent complete.

"Though expensive, this is a model that will be followed for the stretch of road between Paraquita Bay and Fat Hog's Bay, which should be tendered shortly, among other areas of the territory based on a phased approach to properly engineered and constructed road development projects," the Premier said during his budget speech this week.

And according to Minister Rymer, designs for roadworks from Paraquita Bay to Trellis Bay have already been drawn up as well. The minister said this project will eventually cost approximately $10 million.

"But in the interim, we are working to patch those holes, those potholes that are reoccurring, because what I can say is, since being elected there has been in excess of about $5 million being spent on asphalt patching," Minister Rhymer added.

Rymer said his ministry will continue to try to make the roadways comfortable for motorists and residents and visitors alike but explained that it is a work in progress.

"The roadways, they have been this way for quite some time. We have all the capabilities, all the plans… everything to get the roads repaired. But, simply, we're just waiting now to get the funds," he added.

During the budget speech, Premier Wheatley also noted that the Public Works Department (PWD), with the assistance of the Ministry of Communications and Works, was able to commission its own asphalt plant, which he said will help the department to be more responsive to the territory's road repair needs and lower the cost of road projects.