Chief Environmental Health Officer Mr Lionel E. Michael, along with the assistance of the Royal Virgin Islands Police Force (RVIPF), closed down another popular bar for alleged breach of the social distancing protocols as mandated by the Government.
"People were not six feet apart; the place was overcrowded," Mr Michael said.

A fixed penalty ticket of $1,000 was issued for the bar located in Paraquita Bay for the violation last night, Sunday, September 12, 2021.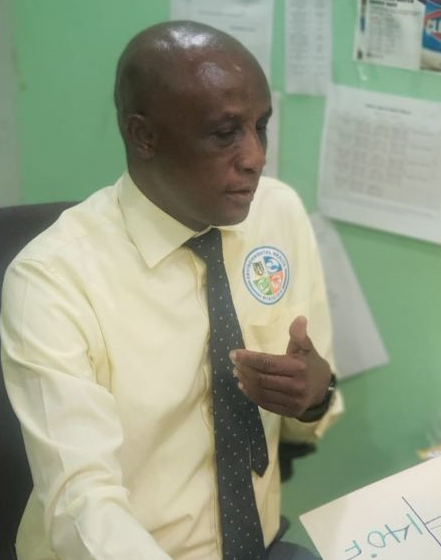 Chief Environmental Health Officer Mr Lionel E. Michael said the bar was overcrowded and patrons were not social distancing.
No regard for COVID-19 measures

"We are seeing a total disregard for the measures in the bars that are allowed to open at this time. Most importantly, the bar owner, the manager needs to introduce measures to manage the crowd and do not exceed the gathering number, which is 50. It is important that we do this in the VI because we do not want to have another outbreak of COVID-19, and the way things are going now, it seems like we are going to have another one because people are acting as if there is no COVID-19," he said.

He then issued a warning to bar owners to follow the Government's rules because the Social Distancing Taskforce will be monitoring and issuing fines as the need arises.


Spanish bar closed

Just on Saturday, September 11, 2021, a well-known bar in Sea Cows Bay, Tortola, had to be closed for being in breach of the government's COVID-19 control and suppression measures for social distancing.

That bar was also fined $1,000 for the violation.

Mr Michael also said on September 8, 2021, a bar was also closed in Anegada and was fined $1,000 for not enforcing the social distancing protocols and wearing of masks.


Next Steps

"The procedure upon issuing a fixed penalty ticket for a business place includes (1) that they close, (2) that training takes place with the management and staff of the protocols and the measures followed by implementation of the measures and re-inspection and evaluation of the business to determine whether they can open. I don't know how long that would take," Mr Michael stated.