Pastor of the Church of God of Holiness Calvin K. Mills has beseeched God to enable employers to treat their employees fairly and pay their Social Security and National Health Insurance dues.
Pastor Mills offered the prayer on Sunday, September 19, 2021, at the start of the week of prayer, which was streamed live on social media.

Every since the government mandated that evidence of payments to Social Security, Inland Revenue and National Health Insurance (NHI) be shown before work permits can be approved, it has revealed that many employers are not paying in the contributions even though they are making deductions from employees.

This has resulted in some employees being denied work permits and having to leave the territory.

"We want you to forgive us, our oppression of strangers, within our lands as well as our very own people, for being merciless when we could have and should have been merciful. Help us to turn the righteous requirements of your word and practice them. Lord, by thine all-sufficient grace, help us to wash ourselves from wickedness and cleanse our hands from iniquity. Let it be our steadfast resolve to quit our evil ways, to learn to do good, to be fair and to help the poor, the fatherless and the widows," Pastor Mills said.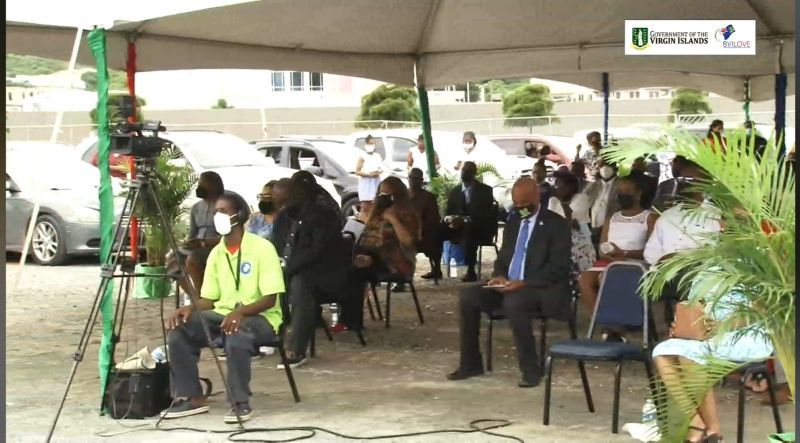 The service on Sunday, September 19, 2021, for the start of the week of prayer, was streamed live on social media.
Treat employees fairly

Pastor Mills continued to pray, this time for employees to be treated well.

"We decree and declare that our employers will cease oppressing those who work for them and will endeavour to treat them fairly; granting them their just dues. Grant our employers grace to right their wrongs by paying up the Social Security, the National Health Insurance funds which have been retracted from the salary of their employees so that their employees would be able to reap their benefits when they are in need of them. On the other hand, lord, we pray that employees would repent of unfair day's work, sowing discord among workers. They would repent about theft and corrupt dealings known or unknown to their employers."


Cleanse us

The man of the cloth urged God to move the territory to repentance.

"We have been repeatedly called to repentance; help us to repent now and save ourselves the regret of being suddenly caught out without the remedy. Let there be tears for the wrong things we have done, along with the expression of sorrow and sincere grief. Create in us clean hearts and fill us with clean thoughts and holy desires; restore us to the joy of your salvation and make us willing to obey you."

Pastor of the New Testament Church of God International Worship Center Ishmael P. Charles, and Premier and Minister of Finance, Honourable Andrew A. Fahie (R1) and his government also offered prayers of repentance.