Opposition Leader and Third District Representative Hon Julian Fraser, RA has suggested that persons in the Virgin Islands are coming down with deadly diseases that can be traced to the environment.
Speaking during the continuation of the 3rd Sitting of the 4th Session of the 4th House of Assembly at Save the Seed Energy Centre in Duff's Bottom on June 16, 2022, Hon Fraser said Government can put a stop to the health hazards.


'When does it stop?'- Hon Fraser

The veteran politician had opened his debate on the Business Licensing Act 2020 by stating that he had received some "bad news" that morning that a woman in his district, who he described as a friend of his, had passed away.

"Madam Speaker, you ask yourself the question as to when does it stop and it hurts even more when you get to believe that there are things that we can do in our community to stop it," Hon Fraser continued.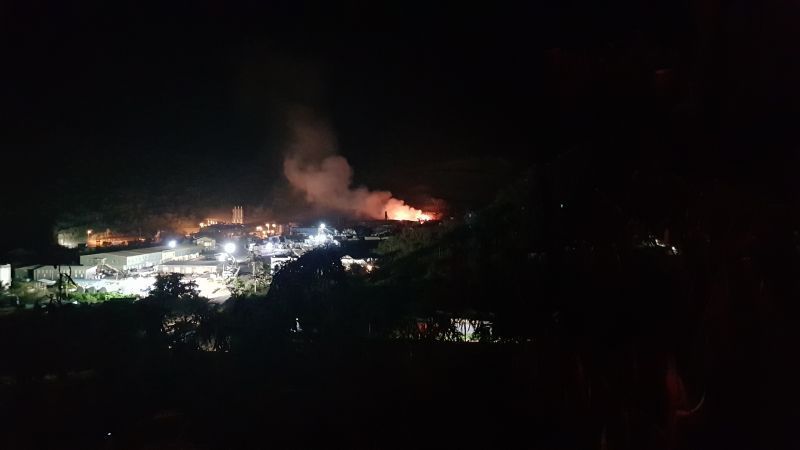 A landfill fire at Pockwood Pond, Tortola, photographed from a distance on the night of June 2, 2019.
'Gov't has 'obligation to people falling victims'

The Opposition Leader said governments before, the current government and governments to come must know "they have an obligation, Madam Speaker, to the people of this territory that are falling victims to some diseases that are environmental in nature and things can be done about it.

"I said before that I go to funerals. I have no secrets, I hold nothing back and I make it clear publicly how I feel about cancer in our society, with high rates of cancer in our society…"

Hon Fraser reiterated that government has a responsibility to address the environmental health hazards in the territory.

"I spoke about that incinerator down at Pockwood Pond, I spoke about open burning in Pockwood Pond, I spoke about the sewage being dumped out there in the water, those are environmental issues. I spoke about that sewage that runs across the street, those are environmental issues, Madam Speaker, that government has a responsibility to fix."

Meanwhile, the incinerator at Pockwood Pond has been down for some months now. This has reportedly resulted in frequent landfill fires.