With close to 12,000 persons receiving at least their first dose of the AstraZeneca vaccine in the Virgin Islands, the push is on to administer at least 5000 more; however, the challenge, according to the Minister for Health and Social Development, Hon Carvin Malone (AL), is that persons continue to think the pandemic is a hoax.
The minister was at the time speaking on the Tuesday, June 1, 2021, edition of VIP Let's Talk on ZBVI 780am.

He said with some 5000 target persons left to be vaccinated, "we've been around this 5000 been around this 5000 mark too long, we need an upsurge of people who are taking this," he said.

Part of the hindrance he said, is that persons still believe that COVID-19 is a hoax, although global death rates have surged.

"Folks are still thinking that is about Bill Gates and Fauci and all the other persons and conspiracy theories," Hon Malone said.

According to the lastest update from Government on May 31, 2021, some 17, 866 vaccines have been administered in the VI. 11, 917 have received a first dose and 5,949 have received both of their shots.

The Virgin Islands Government has said 17,000 persons being fully vaccinated in the territory is a comfortable number for it to further open up the economy.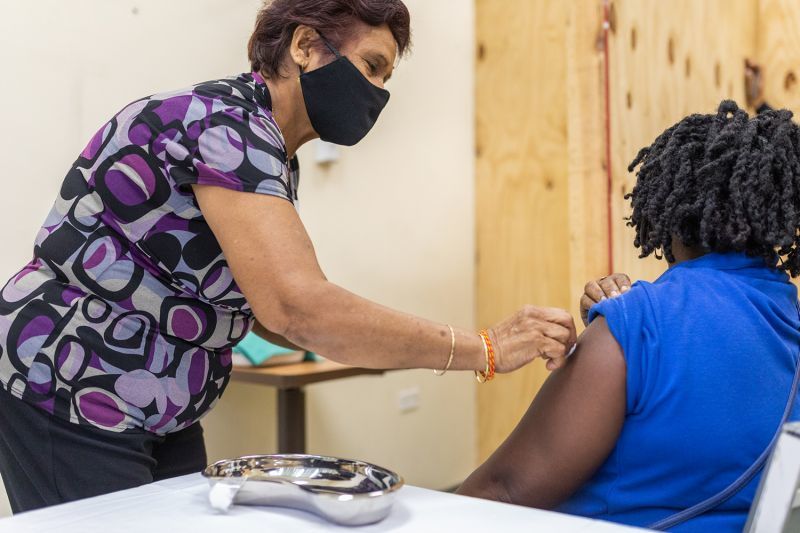 Hon Carvin Maline urged persons in the territory to get vaccinated as is is the best way to fight the pandemic.
Regional countries struggling with virus - Hon Malone

"If this is a hoax, it is the biggest, most dangerous global hoax that the world would have even seen, but people are dying, and we have to do something about it," Honourable Malone said regarding the conspiracy theories being shared around.

He added that in the Caribbean, there continue to be struggles and cries about the pandemic from regional neighbours like Bermuda, US Virgin Islands (USVI) and other places like Trinidad and Tobago where information is shared amongst countries.

"If there is a plea out there, the plea is [to] do what is required," he said regarding persons getting vaccinated.