The Emancipation festivities officially kicked off last night with the Virgin Islands Festivals and Fairs Committee (VIFFC) honouring two individuals for their longstanding contribution to upholding BVI culture in the territory.
Bernard 'Yampi' Nibbs was celebrated for his contribution of more than 30 years to festival celebrations. In honour of Yampi, the VIFFC decided to name this year's festival village the Bernard 'Yampi' Festiville.

Speaking at the opening ceremony, Yampi said this year will be a great year, not only because he was honoured with a plaque for his service, but because the festival committee named the village after him.

"That is why this year will be a good year. Ladies and gentlemen, tonight the village is officially open. Yes, I say officially open. You all know it's been three years since we did not have a carnival and tonight, we have a carnival. So, sit back relax and enjoy the carnival. God spare our life tomorrow; Yampi will be in the House with ball inside," Nibbs said.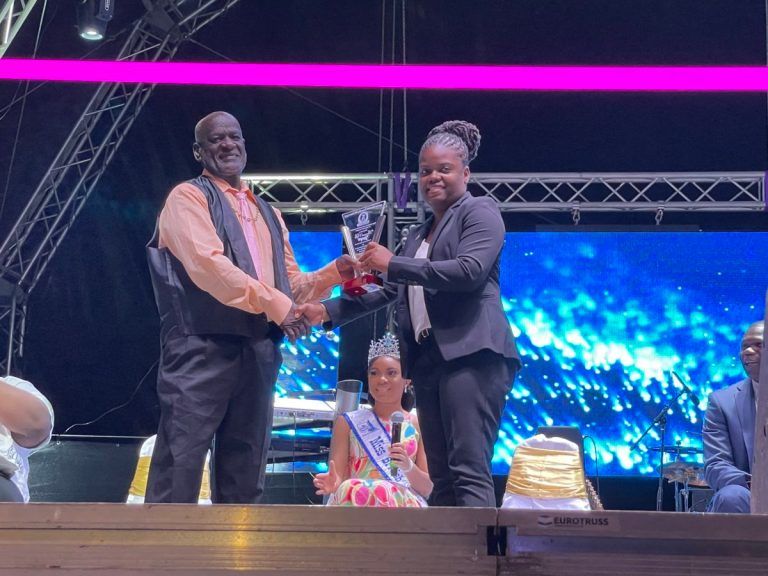 Bernard 'Yampi' Nibbs being honoured for decades of service to the BVI's emancipation festivities. This year's festival village has been named in his honour.

Meanwhile, Harriet Rivera from Virgin Gorda was also honoured for her significant contribution to pageantry and the annual August Monday parade.

Rivera, in her earlier years, held the title of Miss BVI High School and Miss Bold and Beautiful Queen on Virgin Gorda.

Her love for pageantry extended and she worked tirelessly behind the scenes chaperoning contestants for the Prince and Princess show and Miss BVI pageant. She was also one of the founders of the Ministry of Education Troupe now known as Classique Troupe.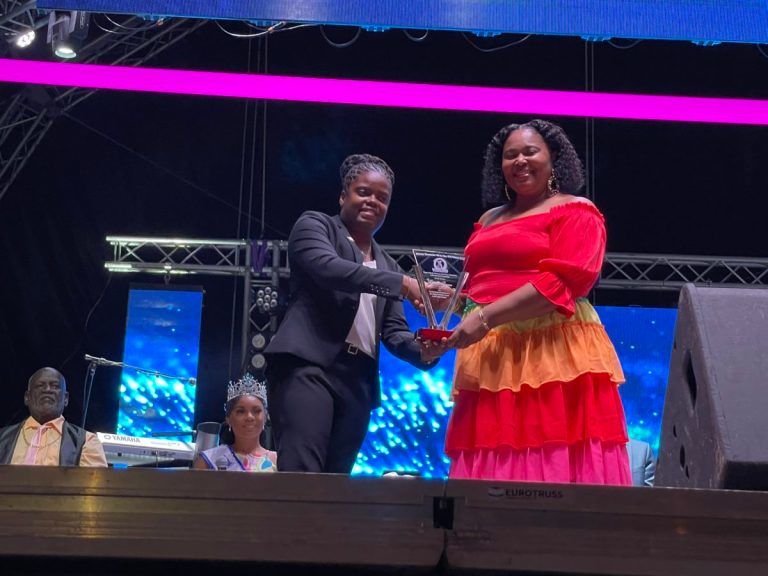 Harriet Rivera of Virgin Gorda.

Acting Premier Kye Rymer delivered opening remarks on behalf of Premier Dr Natalio Wheatley who was away on official business in the United Kingdom.

He said it is about two years since there have not been any celebrations because of COVID-19 and he was elated to be opening a physical emancipation village.

Minister for Culture Sharie De Castro said it was an honour to declare the emancipation period open.

"Over the last two years, we had to celebrate our emancipation virtually and we are truly happy this year we are physically able to commemorate this important milestone in our Virgin Islands' history. I believe our freedom must consistently be recognised," De Castro said.

Meanwhile, Governor John Rankin expressed his delight in attending the opening ceremony and what it meant to celebrate the freedom emancipation brought.

"I am delighted to see the festival grounds lit up in this way for the celebration to come. I was here last year but was not able to mark the holiday in this way because of COVID and thank God we are in a position to meet again like this and have the events which are planned over the following days," Rankin said.

"I, of course, recognised the importance of the emancipation events and I come here with a sense of humility in joining you for that purpose, but it is right to remember the past and celebrate the freedom that has been gained and I join you in doing so this evening. I look forward to attending a number of the events, I hope, over the coming days," the Governor added.