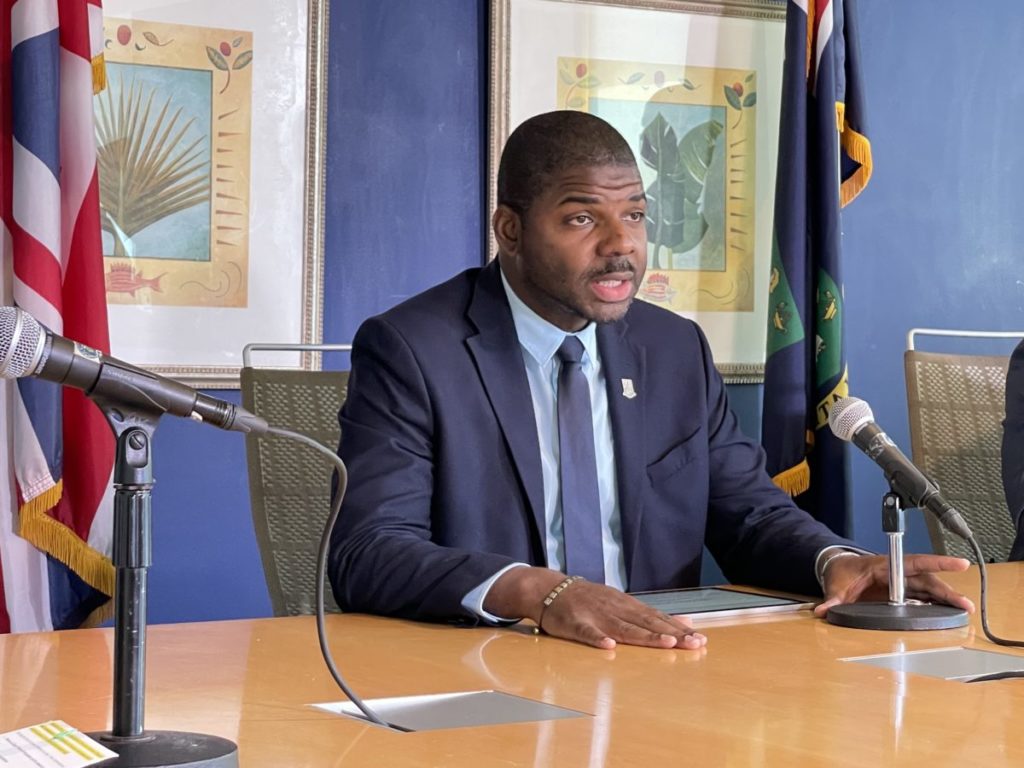 Premier attending African Caribbean Trade Forum in Barbados
Premier Dr Natalio Wheatley is currently away from the territory attending the inaugural African Caribbean Trade and Investment Forum.
The inaugural event, being held under the theme: 'One People. One Destiny. Uniting and Reimagining Our Future', is taking place from September 1 to 3 in Bridgetown, Barbados.

The objective of the event is to help strengthen relations between the private sectors of the two regions to advance trade and investment.

Premier Wheatley joins more than 750 delegates from Africa and the Caribbean, representing government and the private sector, including investors, development partners, and trade support institutions.

ACTIF2022 has been structured to provide an important opportunity for the Caribbean and African business communities to establish new commercial and strategic relationships to expand trade between the two regions and to source necessary inputs for the design and manufacture of high-value products.

It will also enhance Government-Business relationships between Africa and the Caribbean and increase inter-regional trade and investment leads through effective business matchmaking.

There is high-level support for ACTIF2022's intent to bolster bilateral cooperation and increase engagement in trade, investment, technology transfer, innovation, tourism, culture, and other sectors. ACTIF2022 is also expected to contribute to the implementation of the African Continental Free Trade Agreement (AfCFTA) and the Caribbean trade development agenda, further reflecting the deep-rooted ties between Africa and the Caribbean based on their shared history, culture, common identity, and destiny.

Presentations and panel sessions will address key topics around deepening the trade and investment linkages between Africa and the Caribbean. These include accelerating industrialization and manufacturing in Special Economic Zones and Industrial Parks; financing trade and investments; opportunities across the cultural and creative industries; leveraging the power of the African Continental Free Trade Area.

Also improving logistics to promote tourism, trade and telecommunications; improving agricultural productivity, agribusiness and food security; healthcare and life sciences; accelerating private sector trade and investment; creating opportunities for youth and SMEs; and building Africa-Caribbean value chains.

CARICOM Secretary-General, Dr Carla Barnett said much of what defines the Caribbean has roots in Africa, which is the "ancestral home" for many Caribbean nationals.

"The task is not an easy one; CARICOM and Africa's trade and investment relationships are slowly emerging from the patterns that were embedded in our colonial arrangements which have carried over into our post-colonial economic realities," Dr Barnett said.

The market represented by the African Continental Free Trade Arrangement is set to reach 6.7 trillion US dollars in value by 2035. Merchandise trade within the CARICOM Single Market stood at 2.2 billion US dollars in 2018, and with decisive steps taken recently to reduce non-tariff barriers, especially in agriculture, we expect further growth in the period ahead.