Premier and Minister of Finance, Hon Andrew A. Fahie (R1) has revealed that his elderly mother, Ms Iris D. Romney was one of the persons hospitalized with COVID-19 at the Dr D. Orlando Smith Hospital in the past week.
"Do not play with COVID-19, I continue to urge persons who are able to take the vaccine to take it, " the Premier said in a statement broadcasted last evening, Friday, July 9, 2021, on the Facebook page of the Government Information Service (GIS).

"I can share with you my family's personal experience over the last week. My mother who is in her 80s, one of our golden citizens, had to be taken to the hospital where she tested positive for COVID-19," he said.

Hon Fahie revealed that being vaccinated, however, was a life-saving factor for his mother.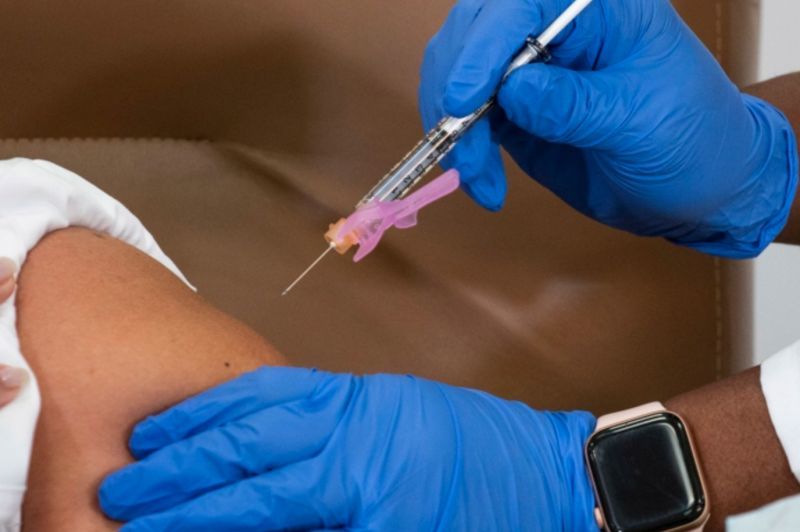 Hon Fahie Andrew A. Fahie revealed that being fully vaccinated, however, was a life-saving factor for his mother.
Ms Romney safely recuperating - Premier

"The doctors were able to explain to our family that due to her being fully vaccinated, significantly contributed to saving her life. Thank God she is now safely recuperating, the encounter was indeed very scary and traumatizing," he said.

While recalling the experience, Hon Fahie said he does not wish for anyone else to experience it.

The Premier also encouraged persons to get vaccinated even if the vaccines don't stop the contraction of the virus, rather, protect the body against it.

"The reality is, the vaccine allows the body to fight the virus with a high level of success so that is why I come to you with my personal experience, strongly recommending that you get vaccinated," he said.

The Premier also expressed condolences to the friends and families of two recent COVID-19 related deaths in the terriory.