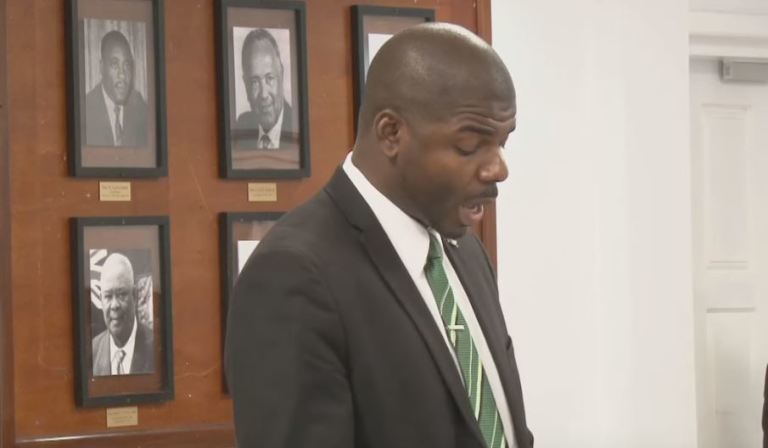 Premier refutes Pickering's claim about dad's 'unfinished' work
Premier Dr Natalio Wheatley has refuted claims that his father, Douglas Wheatley, did not complete a task in relation to constitutional work delegated years ago, as alleged by former Deputy Premier Dr Kedrick Pickering.
According to Dr Pickering, the territory's first Premier, Ralph O'Neal appointed a committee headed by the senior Wheatley. The committee, he said, should have explored aspects such as educating the population that would eventually lead the territory towards independence.

"The committee was supposed to have done that, the committee was established, and it fell apart somewhere – the work was never done," Dr Pickering said.

But while insisting that he wanted to set the record straight, Premier Wheatley said during the House of Assembly (HOA) recently that this was not the case. He defended his father's work on that committee, citing the fact that he was currently ill and therefore not in a position to defend himself.

Premier Wheatley said the committee was tasked with reporting on the cost obligations and liabilities of the territory if it sought independence. "He did complete the work. He submitted a draft of the report to the then-Chief Minister Dr D Orlando Smith," Premier Wheatley said.

The Premier then read a letter presented to Dr Smith about the work done by the committee. The committee's report explained the task of establishing the framework and roadmap for independence as 'a work in progress' to be fine-tuned and updated periodically.

The report said the document presented to the former Chief Minister was to become a repository of information and was also expected to aid in understanding the concept of governance in an overseas territory.

"The document then, in due course, will be a very useful and helpful aid in providing the policymakers, legislators, and the general public with valuable insights into the various implications of independence. This will occur after the Executive Council has reviewed it, and after it has been laid on the table of the Legislative Council and becomes a public document," the report stated.

Premier Wheatley said he hopes that reading the details of the letter presented by his fatter would remove any lack of clarity or misinformation that had been presented in public forums since Dr Pickering's statement weeks ago.