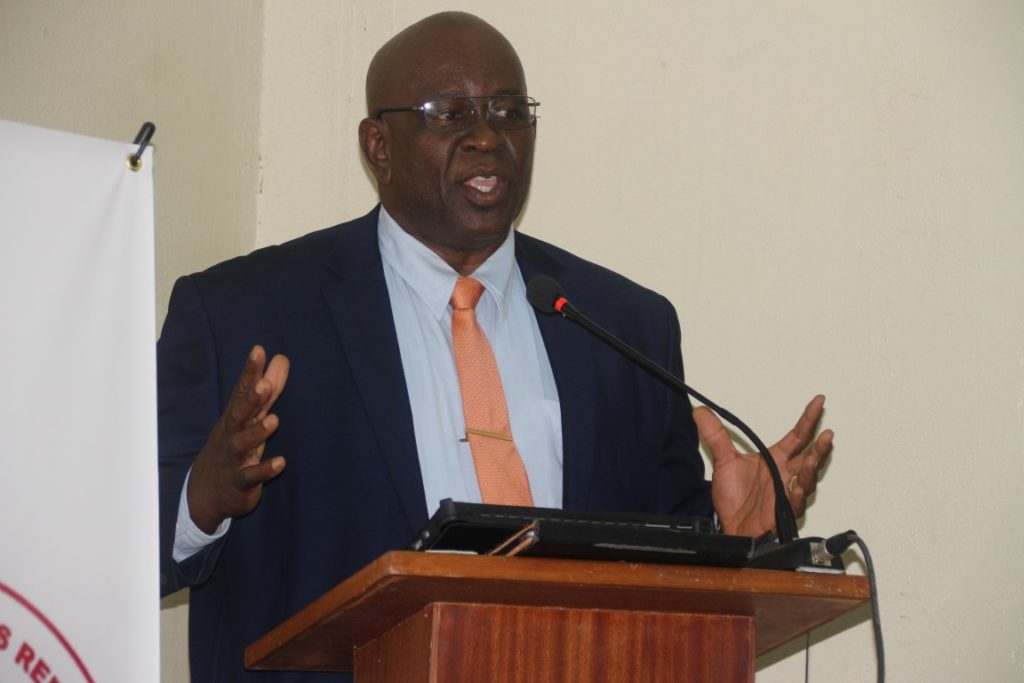 Public Health Act empowers me to pick COVID testing sites - Malone
Health Minister has responded to complaints that have surfaced from within the local medical community since his ministry's statement that the Dr D Orlando Smith Hospital is the only facility authorised and recognised to properly conduct PCR and antigen testing in the BVI.
Medicure Laboratory has said the ministry's statements suggestively puts other established testing facilities such as itself and its sister company, Eureka, in a bad light; further arguing that the ministry has no publicly known mechanism for authorising any lab to conduct any form of tests.

But Health Minister, Carvin Malone, without directly referencing the issue of contention on a radio show this week, said he wanted to address "upfront", a very important question that has been raised.

"Let us not have any doubt about it," Malone stated. "The results that you need to travel must come from an official source. The only official source that we have is the British Virgin Islands Health Services Authority (BVIHSA) through the certified lab that we have. That has not changed."

"The Public Health Act gives the minister, through the Chief Medical Officer (CMO), the right to designate facilities for testing and for giving the test results," Malone further said.

He continued: "The Quarantine Act gives the particular minister, through the CMO, the right in terms of persons who are positive, how to protect the rest of the particular country."

According to the Health Minister, persons were discouraged from purchasing machines for conducting PCR testing when requests were made at the beginning of the pandemic.

He suggested they were instead encouraged to swab patients and forward samples to the government's laboratory, where the results would be produced.

And even as he pointed to its record of administering more than 13,000 COVID-19 tests since the current outbreak in the territory, the minister noted that the government's lab would continue to build capacity within the BVIHSA.

He said while there may have been hiccups and there might continue to be hiccups, it was a commendable feat when considered.

Notably, Malone, in the same radio appearance, had to apologise to travellers who missed their flights out of the territory because of long waits for COVID-19 test results.

The minister explained that health officials were overwhelmed but are working hard to correct this challenge.