The BVI Tourist Board's Puerto Rico Office has put the Virgin Islands on notice that thousands are expected to flood the territory come July when Christmas in July returns to Virgin Gorda.
"Be prepared because the Puerto Rico Navy and other BVI Puerto Rican fans are going to the BVI this summer," BVI Tourist Board representative- Puerto Rico Market, Tommy Dardet told JTV News on June 13, 2022.

Christmas in July is now a 14-year-old annual celebration and this year it will be held from July 22 to July 25, 2022.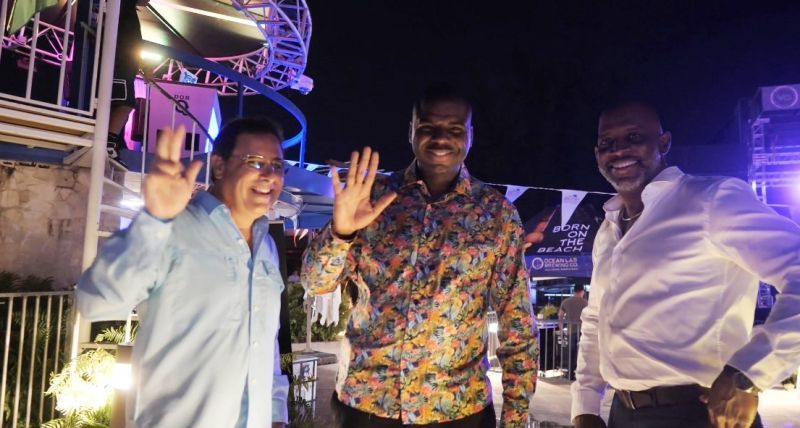 Premier Dr the Hon Natalio D. Wheatley (R7) centre, along with Director of Tourism Clive McCoy, at VIVO Beach Club in Puerto Rico on Saturday, June 11, 2022.
More than 1000 Puerto Ricans expected

Dardet said the number of visitors from Puerto Rico is expected to be well over 1000. "I can tell you that the level of interest has been incredible, you should expect Puerto Ricans to take over the British Virgin Islands, they are coming in the thousands."

According to Mr Dardet, finding sufficient accommodations at this time is the biggest challenge. "If you have any properties available let me know because we are going crazy trying to place people in marinas, in villas, in hotels and resorts because everything is getting very, very full for the month of July."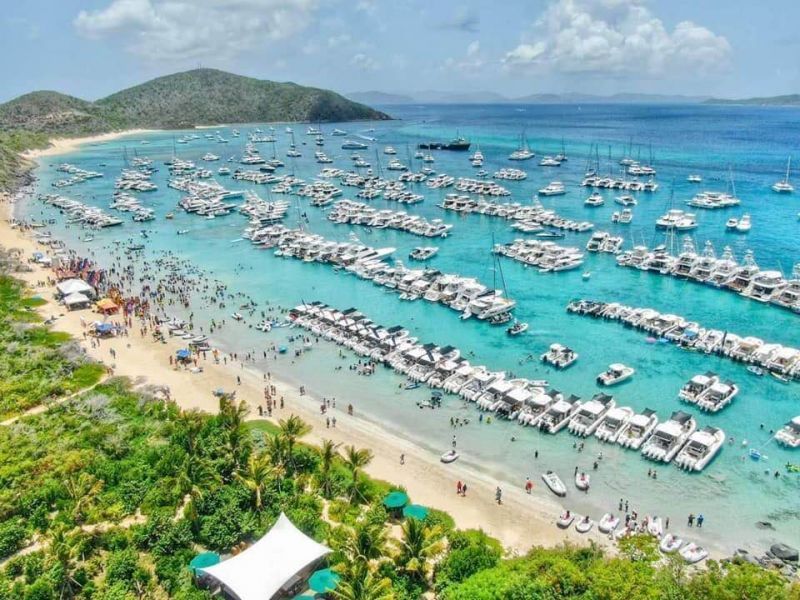 In excess of three hundred boats nestled in Savannah Bay, Virgin Gorda for Xmas in July on July 27, 2019.
VI promotes Xmas in July in PR

Meanwhile, a delegation from the BVI Tourist Board, along with Premier Dr the Hon Natalio D. Wheatley, was in Puerto Rico on Saturday, June 11, 2022, to promote the event.

The promotional event came in the form of a full moon party-VI style-at VIVO Beach Club in Puerto Rico.

"The Puerto Rico people love to visit the Virgin Islands, they love the sailing, the love the full moon parties of the Virgin Islands and we just wanted to give persons a little taste of that right here so that we can pique their interest and remind them we've transitioned out of the pandemic and we are ready to welcome them in the Virgin Islands, especially in July, when when we have Christmas in July with the Puerto Navy coming down to the Virgin Islands," Premier Wheatley told One Caribbean News.

Several industry partners were present at Saturday's event where the people of Puerto Rico were treated to a snap of VI culture through traditional meals prepared by local chef Davide Pugliese, including Fish in Mayonnaise Sauce served with Johnny Cakes.

Live entertainment was provided by VI's Too Smooth Band and the Moko Jumbies.