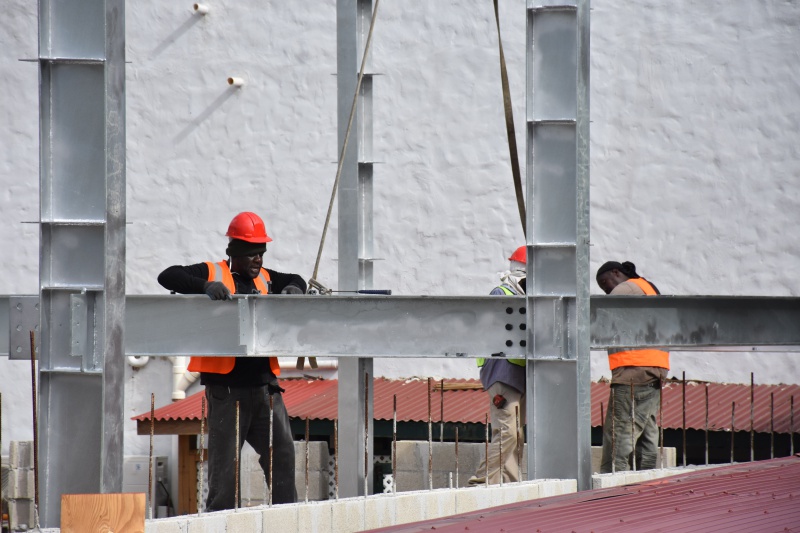 RDA can explain why its projects are so expensive - Premier
Amid rising concerns over what some have described as astronomical project costs awarded to contractors by the Recovery and Development Agency (RDA), Premier Dr Natalio Wheatley has offered to make officials of that entity available for explanations to the public.
Just recently, a contract for the Jost Van Dyke (JVD) Primary School rebuild project was recently awarded at a cost of more than $4 million and numerous questions have been raised about why this project, in particular, was so expensive.

Premier Wheatley, while acknowledging that monies have been earmarked for the project through this year's budget and next year's budget, suggested that inflation may have led to the expensive price tag.

"They have a lot of excavation and things to do as well and also, you have to consider the fact of the design that has been used," Premier Wheatley said at a recent press conference.

Dr Wheatley added: "Certainly, I'm not a builder. I'm not in the construction field. I can only go based on what I've been told from the persons managing the particular project."

According to the Premier, discussions are needed with those persons who are designing the buildings and approaches need to be made to determine if designs can be done in such a way that cost savings can be achieved.

In the meantime, Premier Wheatley, while acknowledging that a considerable number of projects are very expensive, said one of the reasons the public may be questioning the costs is that the public may not have the technical background nor have they been exposed to the technical information involved in arriving at the costs for some of these projects.

"I think perhaps what would be best is if we get the RDA; if we get some of the engineers, etcetera or even the persons doing the designs to explain to the public why the costs are the way they are," Premier Wheatley said. "I know, not just in relation to this school, but a number of the things that government has, services and goods that governments have procured, persons have a question as to why it's so expensive."

The Premier posited that the fact that the school project is located on Jost Van Dyke may have contributed to the high cost as well, given that the materials need to be transported to the sister island from Tortola by barge.

He also suggested that the entire public would benefit from a discussion with technical persons from the RDA as to why these projects are so expensive.

Premier Wheatley, while noting that the RDA falls under his Ministry, said he will make a request that officials make themselves available given that the public needs to have an understanding of the cost of some of the projects.