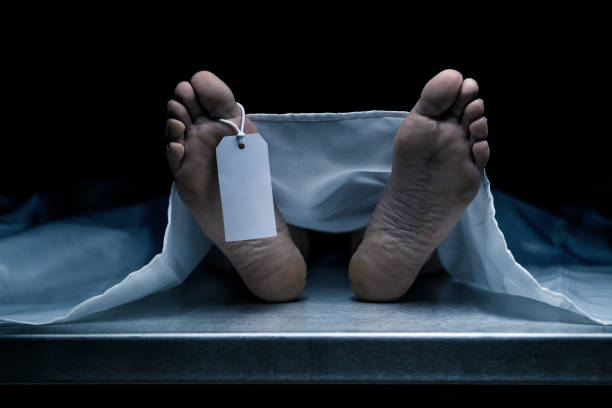 Resident advocates for burial societies, says bodies languishing
A resident has claimed that there have been instances where bodies are left languishing at local funeral parlours, simply because residents do not have the funds necessary to bury their dead.
The person phoned into a radio programme recently, which included Chairman of the Progressive Virgin Islands Movement (PVIM), Ronnie Skelton, and suggested that steps should be taken to address the pressing issue.

"One of the biggest problems we have in this country at present is the burial of dead people; burial of corpses," the anonymous resident argued. "If we are to go to Davis Funeral Parlour now, there are many bodies there lying because many families do not have money to bury their dead."

He added that Skelton is aware that persons have approached government ministers and House of Assembly members for monies to help bury their dead.

But the caller suggested a model should instead be taken from other Caribbean islands where they too have similar challenges. "If we want to empower the people – like in Dominica, like in Saint Vincent, they have what you call 'burial societies – because they don't have many insurance companies down there," the caller stated.

The resident further suggested that persons can be encouraged to take out 'a small amount of insurance', and upon their death, those monies can be used for the purpose of burial. He added: "But we [are] not trying to empower the people in that line because everybody going to rap at the door at some government official for some assistance."


Social Development Minister responsible for people from cradle to grave

Skelton, in the meantime, agreed that the problem was a real issue, and said legislators who serve in the capacity of Minister of Social Development, are responsible for persons from the cradle to the grave.

He added that not too long ago, every person in the BVI saved money towards their own burial, similar to what the caller suggested. However, he indicated that, because of the current cost of living and all the other issues people are dealing with, it seems there are difficulties doing that now.

Skelton further argued that, with the sometimes 'lavish' funerals that take place in the territory, the caller was quite right in suggesting there was a need for a system to be put in place.

"I'm sure some insurance companies are out there listening right now and tomorrow they'll have a policy," Skelton added.

PVIM Territorial At-Large candidate, Stacy 'Buddha' Mather, explained that at least one local company has hinted it is open to offering burial plans for persons who might be interested in participating.