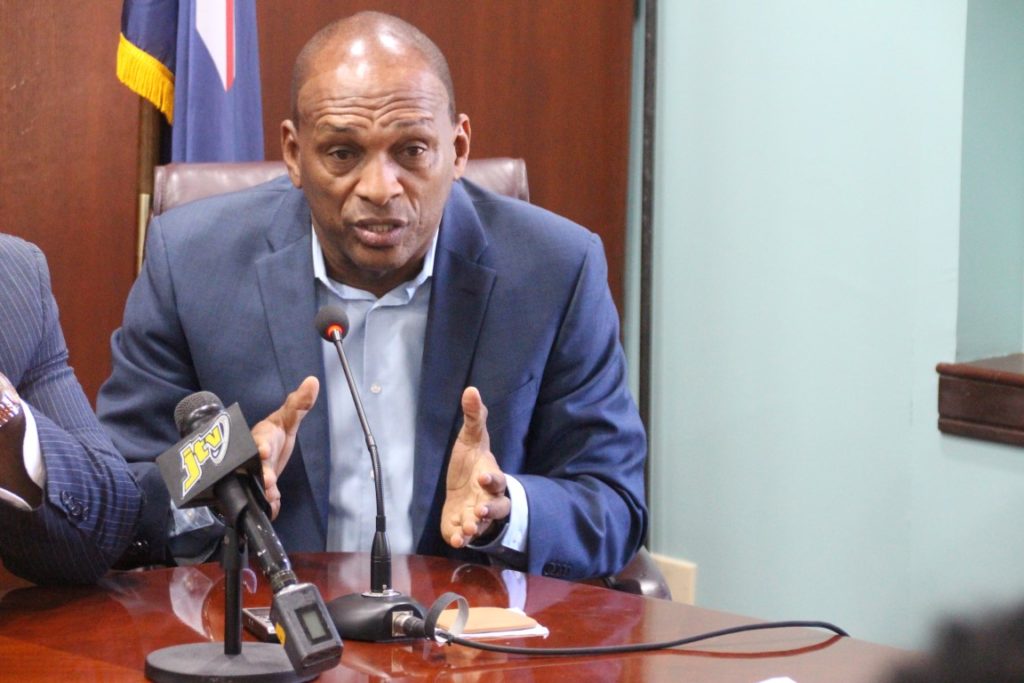 Road Town needs a community centre - Vanterpool
Fourth District Representative Mark Vanterpool has made calls for the BVI's capital, Road Town, to have its own community centre.
Vanterpool, who is also the former Works Minister in the previous National Democratic Party (NDP) government, said prior efforts to have this done had proven unsuccessful.

According to Vanterpool, whose constituency includes Road Town, building plans had been drawn up as far back as 2002. He said the proposed centre was to be developed in the Long Bush area near the Elmore Stoutt High School.

Vanterpool said the building can possibly be used by the school during the day and by the surrounding community during the evening.

"We had planned evening classes, computer classes for that building. The building was designed, it was ready to go. But like I said, when political cycles change, those developments change," Vanterpool stated.

While noting that the building plans are still at the Works Ministry, Vanterpool reiterated that a community centre would serve the people in that area, which he described as very densely populated.

"There is a need for a community centre in town. When I used to say that Road Town doesn't have a community centre, people didn't understand," Vanterpool stated.

He said neither Multipurpose Sports Complex nor the Sir Rupert Briercliffe Hall Cultural Centre can serve the purpose of a community centre for the city.

"It needs a community centre in the Fourth District in the city to be able to have meetings, to be able to congregate … those other areas [mentioned above] are used for other purposes," Vanterpool stated.

The legislator said he did not expect the development of a centre to happen overnight but expressed hopes that the government would plan for it and work towards the initiative.