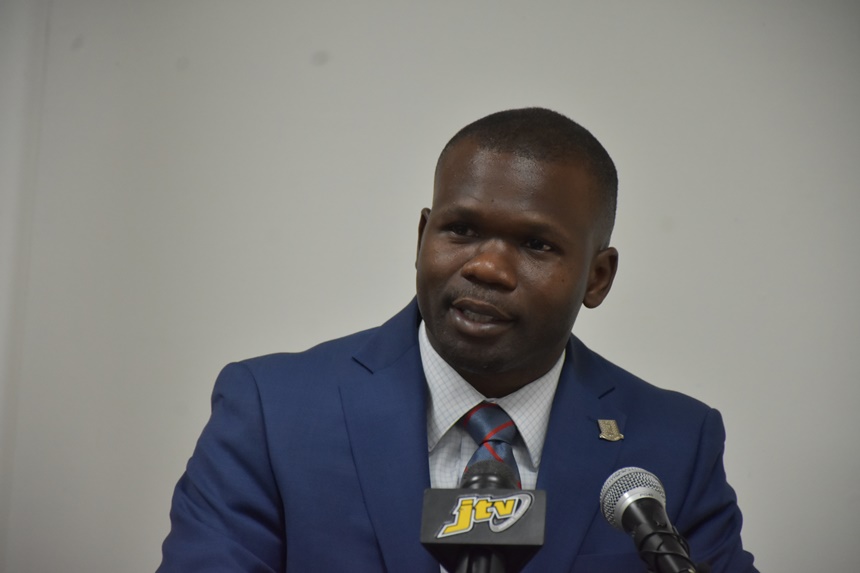 Rymer calls for road users to be cautious amid latest road fatality
Following the fatal two-vehicle crash yesterday, and a seeming rise in motor vehicle-related accidents in the territory, Transportation Minister Kye Rymer is appealing to all road users to exercise caution and consideration when traversing the territory's roadways.
In a statement, Rymer pleaded with persons to obey all road laws and regulations, practice road safety and drive with courtesy and consideration for others.

"We must be our brothers' and sisters' keepers. While it is true that accidents will occur, every road user must do their part to minimise the incidence of these occurring and the severity of injuries," the Minister of Transport said.

"On a daily basis, residents complain of encounters where vehicle operators drive with little to no regard for others, putting lives and property at risk. These are the kinds of things that we can do without and which we must discourage," Rymer continued.

The minister said he fully supports the calls for residents and efforts of the Royal Virgin Islands Police Force for increased enforcement of the territory's Road Traffic Laws and Regulations.

"I do believe, however, that personal responsibility and consideration should be everyone's motto," Rymer said. "Just last week, we saw circulating on social media video footage of persons recklessly speeding through oncoming traffic on the east-bound lane of the James Walter Francis Highway in the vicinity of Pasea," he added.

Speaking on the accident yesterday, Rymer said it was quite sad to receive news of another serious motor vehicle accident that resulted in the loss of life. The minister also extended condolences to the loved ones of the victim.

The police confirmed him to be a South African male residing in the West End area. His name is yet to be released.

Since the beginning of the new year, there have been at least nine motor-vehicle accidents reported in the territory. So far, two of the accidents resulted in the death of the scooter riders involved.