Vaccination against Covid-19 saw a sharp increase last week, US Virgin Islands Governor Albert A. Bryan Jr has told the Consortium, a sign that the Delta variant-induced surge in active infections and rising Covid-related deaths in the territory are pushing US Virgin Islanders to get vaccinated against the virus.
According to the governor, who spoke with the Consortium Sunday, August 15, 2021, over 1,200 US Virgin Islanders got vaccinated against Covid-19 last week. "It looks like we're going to keep that trend for a while," he said.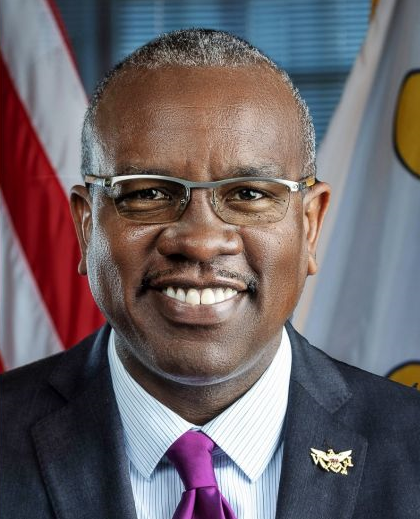 Over 1,200 US Virgin Islanders got vaccinated against Covid-19 last week, Governor Albert A. Bryan has said.
370 active cases; 40 hospitalisations

Mr Bryan said that as of Saturday there were forty hospitalisations split between the Schneider Regional Medical Center and the Juan F. Luis Hospital. He said eight individuals were on ventilators.

According to the US Virgin Islands Department of Health (DoH), as of Saturday, there were 370 active Covid-19 cases, 238 on St Thomas, 123 on St Croix and 10 on St John. To date, DoH has recorded 41 deaths related to the virus. Last week, Schneider Regional Medical Center CEO, Dr Luis Amaro, announced that a hospital employee passed from Covid-related causes.


No complete shutdown of USVI

Mr Bryan said while people may have varying opinions on restrictions, some level of action must be taken to mitigate the virus's spread. However, the governor suggested he would not completely shutdown the territory.

"Even if we shut down everybody, the moment we open back up it's going right back up quick, so hopefully [the Delta variant] will run through its course," he said. "We're watching what's going to happen this week."

Mr Bryan said the USVI in recent times has been experiencing a daily positivity rate of 8-10 percent, "which is bad."

Relative to restrictions, don't expect any during Mr Bryan's press briefing today. He said the recently announced changes to the executive order took effect on August 6, "so we got to wait to see what happens and then we should get some good recoveries this week, which should balance us out."

The governor said if by Wednesday the number of active cases climb higher, more changes will be made, though he did not say what they would be. "We're going to make sure we're keeping our eye on it," he said.