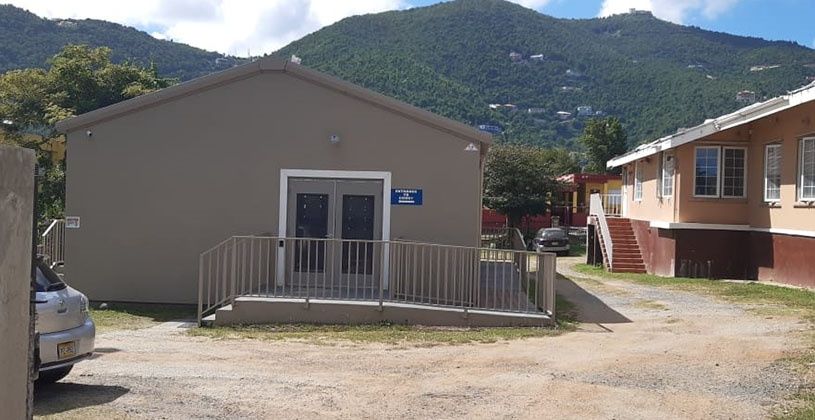 Stressed Out & No Where To Live! VG Worker Caught With Drugs, Living In Villa Without Consent
A Virgin Gorda hospitality worker was granted $20,000 signed bail after he was caught with a quantity of cannabis, living in a villa in Leverick Bay on the sister island without the consent of the owner.
Shane Antoine, 25, a BV Islander, was charged with criminal trespass and possession of a controlled drug, namely 54 grams of cannabis.
He pleaded guilty to the drug charge but entered a not guilty plea for the criminal trespass charge when he appeared before Magistrate Christilyn Benjamin on Thursday, June 24.

According to the allegations read in court by Crown Counsel Jamal Bridgewater, on January 10 this year, the Virtual Complainant (VC), who is a project manager, was tasked to conduct repairs to the Hummingbird Haven at Leverick Bay.

On the day in question, the VC reported to the police that Antoine was residing at the property without consent and wanted assistance to have him removed.

When the police arrived, a search of the villa was conducted, and the defendant was found along with the drugs.

When he was questioned on the reason for his presence there, he reportedly said: "I don't have anywhere to live."

It was then the authorities spotted several white plastic bags with suspected cannabis contained inside, along with $187 cash and a pair of scissors.
When he was questioned on the contraband, he said: "I bought it to smoke. I stressed out because I have nowhere to live."
He was subsequently arrested and taken to the police station.

The street value of the drugs was later determined to be in the region of $540.

The charges were laid against him on January 11, and he was granted station bail in the sum of $5,000.

When the matter of bail arose in court, the Crown informed that they had no objections to him being granted bail, and as such, bail was offered to him in the sum of $20,000 with one signed surety.

As part of his bail conditions, he is to be of good behaviour, is forbidden to apply for any travel documents, and must report to the Virgin Gorda Police Station on Mondays, Thursdays and Saturdays between 6 am and 12 noon.

His matter was adjourned to November 24 for continuation.

He is currently unrepresented.