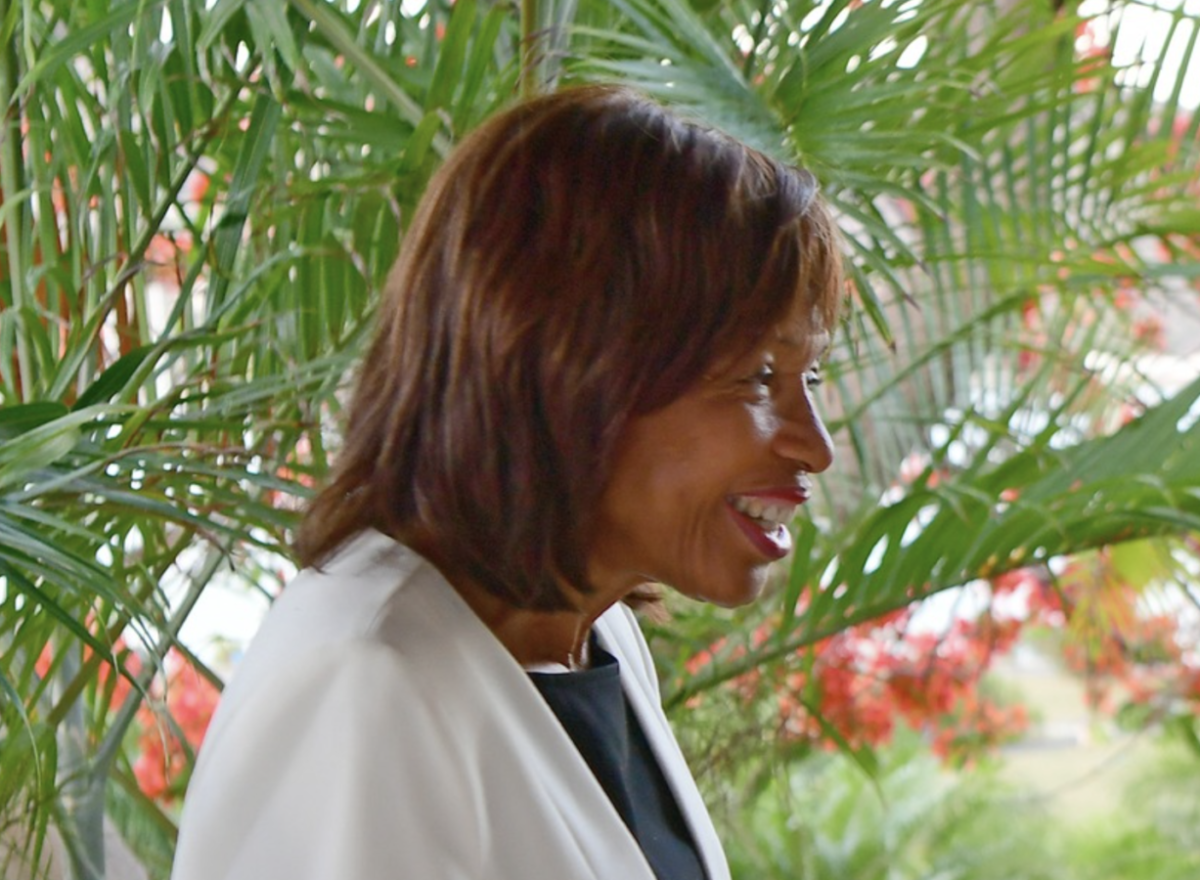 There was nothing wrong with Fraser as Premier — Lorna Smith
Deputy Premier, Lorna Smith, said she felt there was nothing wrong with a proposal by Third District Representative Julian Fraser that he would have only formed an alliance with the Virgin Islands Party (VIP) or with any of the other parties if he was given the reins of the territory.
Smith sprung a surprise of her own instead when she bypassed negotiations held among leaders of the three other successful parties after the elections did not produce a clear winner. The former First Lady moved quickly to form an alliance with the VIP which allowed her to become Deputy Premier, slamming the door shut to any possibility of a Fraser-led government.

Fraser's leadership pitch had been deemed as untenable by Premier Dr Natalio Wheatley, while Smith's proposal appeared to have found fertile ground, much to the dismay of her fellow National Democratic Party (NDP) members and other colleagues.

Smith, while detailing the sequence of events that followed the close of polls, told JTV News that things may well have gone in a completely different direction.

The now-Labour Minister confirmed that it was left to party leaders – NDP Chairman, Marlon Penn, and Progressive Virgin Islands Movement (PVIM) Chairman, Ronnie Skelton – for a decision to be made on whether there would have been a merger between the two and Fraser, who is the leader of the one-man Progressives United (PU) party.

But even as those leaders met in earnest to discuss the way forward, details of the VIP-Smith alliance emerged just after noon on the following day, after Smith felt the others were taking too long to come to an agreement. This is despite the fact that less than 24 hours had elapsed since the elections had wrapped up.

"At the risk of saying too much, the feeling was definitely that… in fact, it was more than a feeling that [Fraser] would be, of course, at the top of the ticket," Smith revealed. "In principle, [there was] nothing wrong with that."

The Deputy Premier reminded persons that a similar situation obtained when former Chief Ministers Willard Wheatley and Cyril Romney took the reins of the country even though they were both independent candidates at the time.

Smith revealed that, although she wasn't happy about the conclusion of the election night negotiations, that was the decision that had been made up until that point.

Smith has been taken to task by residents ever since making the move to join the VIP-led government, with some expressing regret about voting for her and a sense of betrayal over her move to sit among the VIP's ranks.