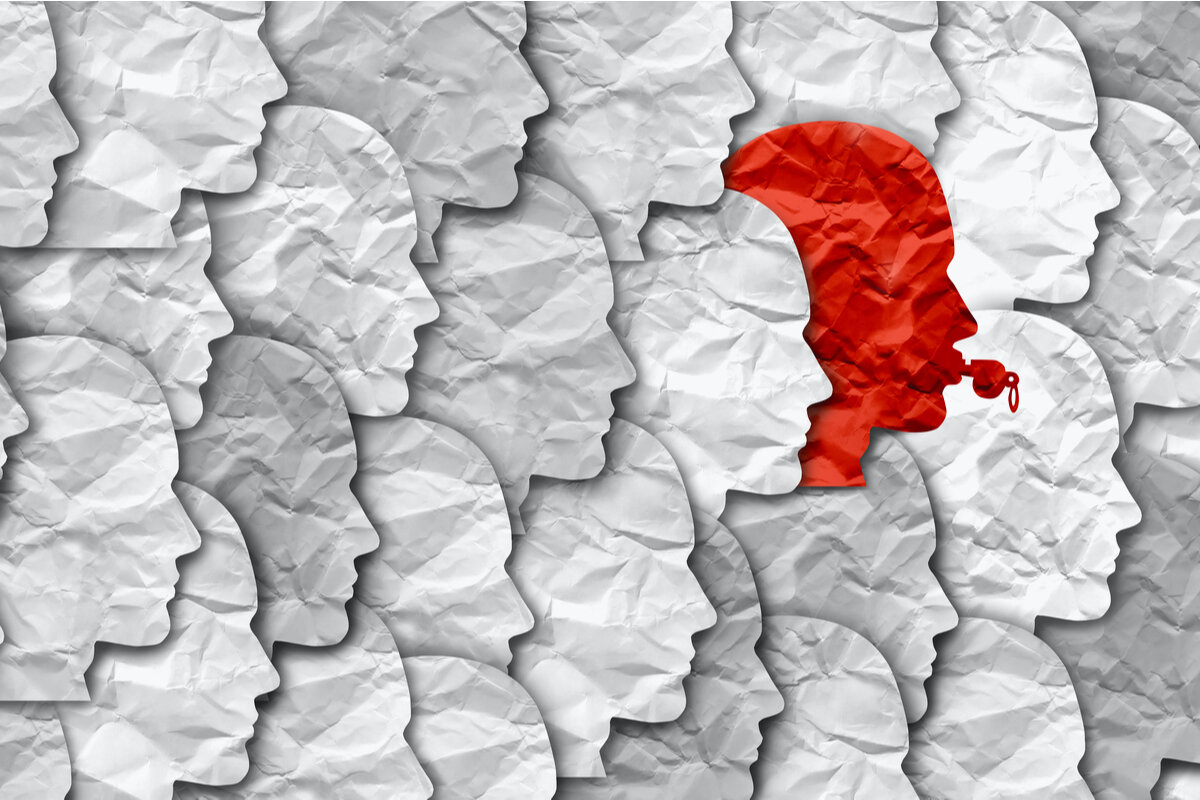 They Exposed an Alleged Money Laundering Network. Then They Were Sentenced to Death.
Gradi Koko Lobanga and Navy Malela found out about their death sentences on social media.
The two former bank auditors had just waived their anonymity to disclose that they were the sources behind a report that revealed evidence of an alleged sophisticated international money laundering network within the Democratic Republic of Congo (DRC).

But within days it was announced that the whistleblowers, currently living in exile in Europe, had been sentenced to death for "criminal conspiracy" by the High Court in Kinshasa, despite neither they nor their lawyers ever stepping foot in a courtroom before the verdict was delivered

"The trial violated Malela's and Koko's rights to a fair trial under international law," Thomas Fessy, Senior Democratic Republic of Congo Researcher at Human Rights Watch, tells VICE World News.

Malela and Koko were key sources in a report published by the Platform for the Protection of Whistleblowers in Africa (PPLAAF) and Global Witness. The report exposed what appeared to be a network allegedly formed by Israeli billionaire and mining magnate Dan Gertler, used to conceal the movement of millions of dollars and help circumvent US sanctions and acquire new mining assets in DRC. Afriland First Bank DRC – a small bank where Koko and Malela worked as in-house auditors – was allegedly at the heart of the suspected laundering network.

"The midnight conviction of the courageous whistleblowers at Afriland First Bank, Navy Malela and Gradi Koko Lobanga, was a travesty of justice," said Sasha Lezhnev, deputy director of policy at The Sentry, an organisation that investigates the alleged ill-gotten gains of war criminals. "It and the unjust death sentence against them should be reversed, and authorities should, in contrast, investigate the alleged criminal conduct at the bank that the whistleblowers bravely brought to light.'"

Fessy, of Human Rights Watch, said the two auditors had no prior knowledge the trial was even taking place. "Instead, it was representatives for Afriland and Dan Gertler who informed journalists at a press conference about a sentence handed down 5 months earlier. And the day after the press conference, the copy of the verdict, which neither Malela nor Koko or their lawyer had seen, was posted online by a Congolese outlet and then shared on social media. That's how both of them discovered the verdict for the first time. They had no knowledge of the court hearing."

The papers leaked by Malela and Koko also alleged that Gertler's "close friendship" with ex-President Joseph Kabila ostensibly helped the prominent mining tycoon conceal his interests "behind a new web of Congolese shell companies and proxy bank accounts".

The documents reveal evidence that Gertler and his "network of proxies" allegedly moved "at least $100 million" (£71,836,500) between bank accounts associated with this network during a period when Gertler was sanctioned in 2017 under the Global Magnitsky Act. "Almost 70 percent" of this sum was deposited in cash to accounts connected to Gertler and his associates. Afriland First Bank DRC was allegedly at the heart of the suspected laundering network. After detecting "internal irregularities" that were "capable of exposing the bank to risks of non-conformity on the national or international level," Koko and Malela blew the whistle.

"PPLAAF and Global Witness' analysis, based on documents provided by whistleblowers despite great risks to their personal safety, uncovers a complex web of shell companies, secret bank accounts and proxies apparently put in place to assist Gertler and his accomplices," says Gabriel Bourdon-Fattal, Project Manager at PPLAAF.