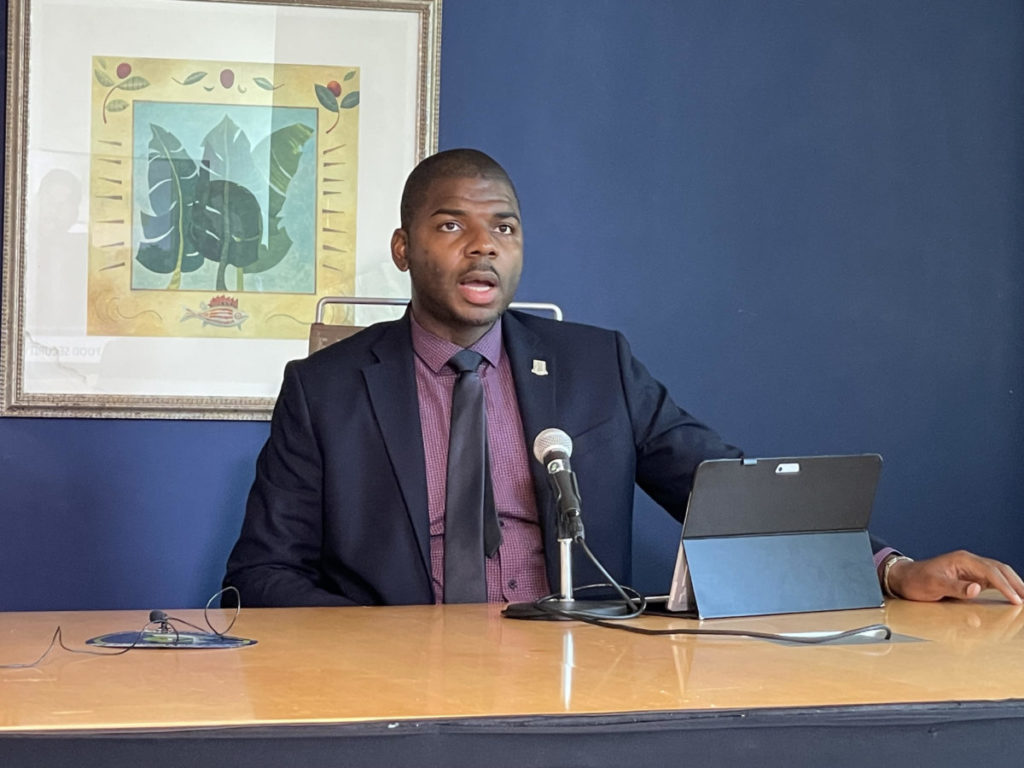 Three of 5 teacher demands met already
Education Minister Dr Natalio Wheatley said his ministry has already addressed three of the five concerns the BVI Teachers Union (BVITU) had outlined during the sickout they staged back in October.
Dr Wheatley said the final two concerns are the most difficult to complete. However, indicated that the ministry is in the process of addressing them.

Speaking at a media conference on Friday, Dr Wheatley said the first issue the ministry addressed was having teachers represented during the government's salary review process for the territory's public sector workers.

"We went ahead and we initiated that, and we made a decision to award a contract for the salary review and that is going well so far. And I am pretty sure the director of Human Resources, Michelle Donovan Stephens made a statement on that. That's one demand that was satisfied," the Education Minister said.

Dr Wheatley said increments have also been made to teachers as well as the stipend he had promised them for Teacher's Day 2021.

He stated: "I know many public servants would have received increments by now. There were a few public servants where they had to do some calculations based on perhaps if they changed positions but many, many persons if not all should have gotten their increments," Dr Wheatley said.

"We also promised a stipend to teachers and those were paid. We had a few persons who missed out on when we initially did it. We made another round of checks, and those persons would have been paid their stipend," the Education Minister added.

He noted the concerns about relocating Elmore Stoutt High School students and staff from the makeshift Pasea Estate campus back to the main Lower Estate campus.

"Our teachers and students who have been in those conditions since the hurricanes of 2017 had quite a bit of challenge because that building was not designed to house a school. Of course, we made the decision to get those students and teachers out of that building as urgently as possible," Dr Wheatley said.

The contract tenders for the project have been sent out and, in a few weeks, the education minister expects the government to award a contract for the construction of the three proposed buildings and for landscaping.

"The last concern out of the five, there was a request made for mould remediation and for maintenance on our school facilities. Although it is a difficult issue, we have positive news and during the past budget cycle we asked for an increase in the budget for maintenance that will allow us to do things like mould remediation and that was approved and passed in our budget," the Education Minister stated.

Dr Wheatley said more than $2.2 million was allocated for maintenance work on the territory's schools.

He further said work is currently being done on Jost Van Dyke Primary School (JVDPS). According to the minister, a contract was signed for the retrofitting of trailers that will provide clean and healthy classroom spaces for teachers and students.

Dr Wheatley also noted that the maintenance of the Isabella Morris School, the Enez Henley Learning Centre as well as the Willard Wheatley Primary School will be treated as a priority.