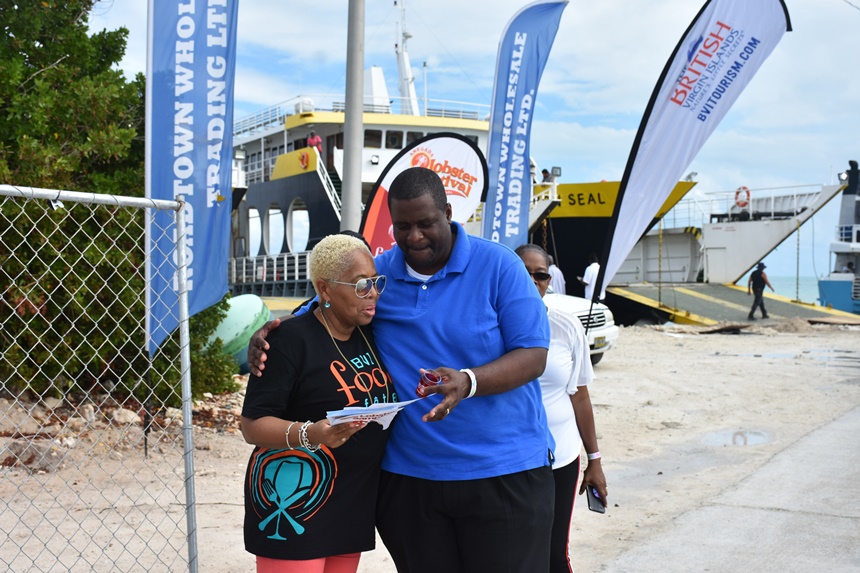 Tourism players not included in govt's conversations — Flax-Brutus
The government is being accused of largely excluding stakeholders from conversations on important decisions for that sector.
According to former BVI Tourist Board (BVITB) Director Sharon Flax-Brutus, one such decision includes the airport extension project.

"Maybe the conversations are happening, but we are not hearing about the conversations. When I'm saying 'we', I'm referring to those of us who are in the industry, and are players in the industry," she said on the Talking Points show.

"We are not hearing about those conversations and those conversations, really and truly, should not be happening without the industry because we are the ones who can provide the data in terms of what are the projections for the next couple of years," Flax-Brutus added.

While speaking on the issue of airlift discussions that are currently ongoing in the territory, the former BVITB Director said the territory needs to piggyback on what is already there.

She recalled that the BVI had already looked at a direct service out of Miami but acknowledged that this didn't quite work the way that it wanted.

The former Director explained, however, that there was also another plan on the table that would give the BVI a stopgap Miami service where it would be nonstop from Miami into the BVI.

However, because of payload issues, the length of the BVI's runway, and fuel capacity concerns, the plan was reportedly halted.

Flax-Brutus said she felt that the BVI can explore different options until it gets to the concept of a full airlift.

She said while airlift is an issue that is crucial to any destination for tourism, she felt there were stopgap measures that could be put in place until funding is found or a determination is made on how to resolve the BVI's airport dilemma. She further said any plans to extend the BVI's airport at this point will likely take two to three years to be completed.

In the meantime, while Flax-Brutus contends that stakeholders are being excluded, the government has held several public consultations on projects such as the new West End Ferry Terminal that is being constructed. However, it is unclear how much of the public's input will be considered, if any.