Acting Labour Commissioner Michelle A. McLean has revealed that it is a difficult task to get a local Virgin Islander employed in their own country.
She said during the virtual stakeholder's consultation to address labour concerns held yesterday, February 10, 2022, that there were a number of issues plaguing the department regarding localising the workforce.

She said when an employer places a job advertisement, it is suited for persons that they have already identified to hire, "specific to the details of the person's resume."

She continued: "Sometimes the description may have certain attributes that the person who is to be hired needs to have and when it comes here the application that is submitted with it, those skills and so forth are missing for the person they have submitted the application for."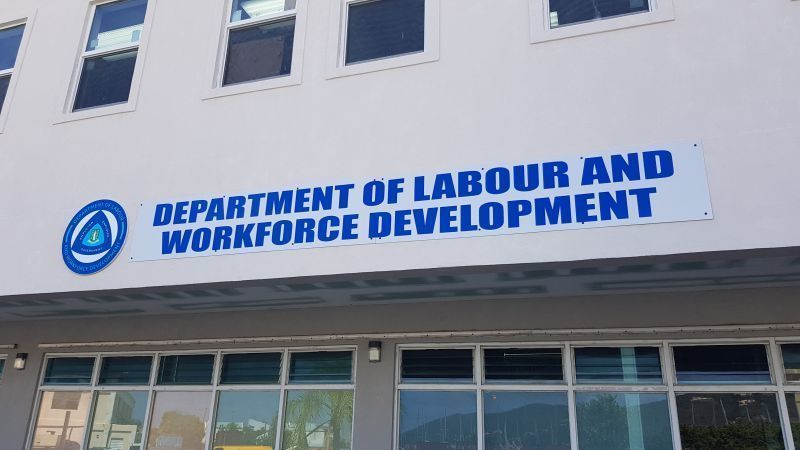 Michelle A. McLean, the Acting Labour Commissioner said when the Labour Department would protest against the double standards by employers it would become a problem.
Challenges to employment for locals

McLean said when the department would protest it would become a problem.

McClean also pointed out that this problem also exempts locals from applying because they would feel they were not suitably qualified for the job being advertised.

"So it is a lot of things in terms of when you try to get a BV Islander/Belonger to fill a position, it is extremely difficult. You could try your utmost to try to get a BV Islander/ Belonger employed, you go through all the schematics they say are required, the person may have all the attributes, all the skills that they say are required and when the person go it's a problem. Or they may decide they want to hire this BV Islander / Belonger but they still want the person on a work permit, but we have a pool of other applicants.

"It is extremely difficult. The Labour Department still has a mandate of finding employment for BV Islanders/ Belongers and I agree with the Minister we will not have all the employees to fill all of the positions available but at least they need to be given a chance," she pleaded.