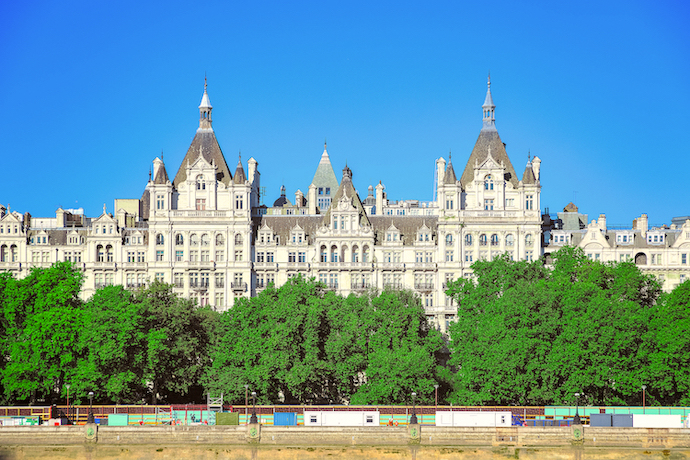 UK judge rules '£14m laundromat' couple can be revealed
A glamorous millionaire DJ who ran dance parties in Ibiza and her husband are revealed today as the London couple accused in a secret justice case of using the "Azerbaijan laundromat" to bring £14 million of dirty money into Britain.
Izzat Khanim Javadova, an oligarch's daughter who performs as a DJ using the name Mikaela Jav, and Suleyman Javadov are accused by the National Crime Agency of using the proceeds of corruption to finance their life in the capital.

It is trying to seize their multi-million pound bank accounts and has told a court that the money is being laundered in this country after being transferred here via a complex web of transactions, including fake invoices for vast quantities of steel, to hide its illicit origin.

The pair own several London homes between them worth millions of pounds, including a flat in Whitehall with views over the Thames, a riverside home in Twickenham, and an upmarket apartment in Clerkenwell.

They are also understood to own a villa overlooking the sea in Ibiza and a luxury flat on the party island, as well as an extensive property portfolio in Azerbaijan.

They deny any wrongdoing and had managed to persuade the courts to keep their identities secret until now on the grounds that revealing their names would damage their reputation.

But in a victory for the Evening Standard, which has been fighting a court battle for nearly two years to have the veil of secrecy lifted, an anonymity order protecting them finally expired today to allow the couple to be named.

Ms Javadova is the cousin of Azerbaijan's ruler Ilham Aliyev and the daughter of a former Azerbaijan MP Jalal Aliyev, the former ruler's brother. She came to London at least ten years ago and was given a visa by the Home Office because of her wealth.

She set up a London company called Love the Underground Records and used it to stage dance parties in parties in London at venues including Kensington Roof Gardens and numerous events in Ibiza.

She performed in many of them as the DJ Mikaela Jav and has spoken in interviews of her love of "techno and tech house". She has also regularly posted glamorous images of herself on social media, including shots of her in London and other locations including Athens.

One Christmas Eve photo, in which she is seen wearing red lingerie wishing "Merry Xmas to all my friends!!!", appears to have been taken on the balcony of the pair's Whitehall flat, while another shows in front of Tower Bridge.

Ms Javadova's husband Suleyman is the son of Azerbaijan's former deputy energy minister, Gulmammad Suleyman Javadov, although court papers suggest he denied this while giving allegedly false evidence about his identity to Coutts.

A forfeiture hearing at which the National Crime Agency is seeking to seize around £6.5 million in accounts at Coutts, Barclays, Lloyds, Metro Bank and Santander held by either Mr Javadov or Ms Javadova is due to be begin next week.