In what critics have been viewing as a backward step in the Royal Virgin Islands Police Force (RVIPF), United Kingdom (UK) national Ms Pam Trevillion was sworn in as the new Assistant Commissioner of Police on November 23, 2022.
Critics of the appointment have stated there was no need to import an Assistant Commissioner of Police from the UK when there are many local Senior Inspectors who are qualified to carry out the post.


Locals promoted
Many also see the hiring of Trevillion as a clever way for the Police Commissioner, Mr Mark Collins, to run the force, with his Assistant Commissioner.
Ms Trevillion will be reporting directly to the Commissioner of Police, also a UK national.
Two locals, St Clair Amory and Jacqueline E. Vanterpool also received their certificates of appointment as Deputy Commissioner of Police (DCP) Operations and DCP Support respectively, from His Excellency Governor John J. Rankin, CMG in a short ceremony at Governor's House.
Mr Amory had previously served as acting Assistant Commissioner while Ms Vanterpool has been Acting Deputy Commissioner since January 2022.
Persons gathered for the ceremony included the Premier, Dr the Hon Natalio D. Wheatley (R7), Deputy Governor David D. Archer Jr, Deputy Premier Kye M. Rymer (R5), and other members of the National Security Council as well as members of the Police Service Commission headed by Ms Rosalia Gardener.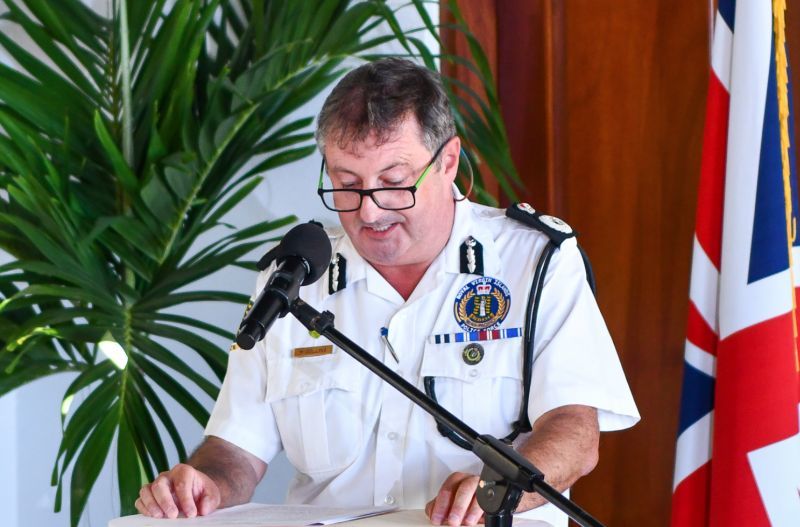 Commissioner of Police Mr Mark Collins, in his remarks, noted the unusually long process in filling the posts essential to support his work as Commissioner, however he remarked that he was confident in the selections.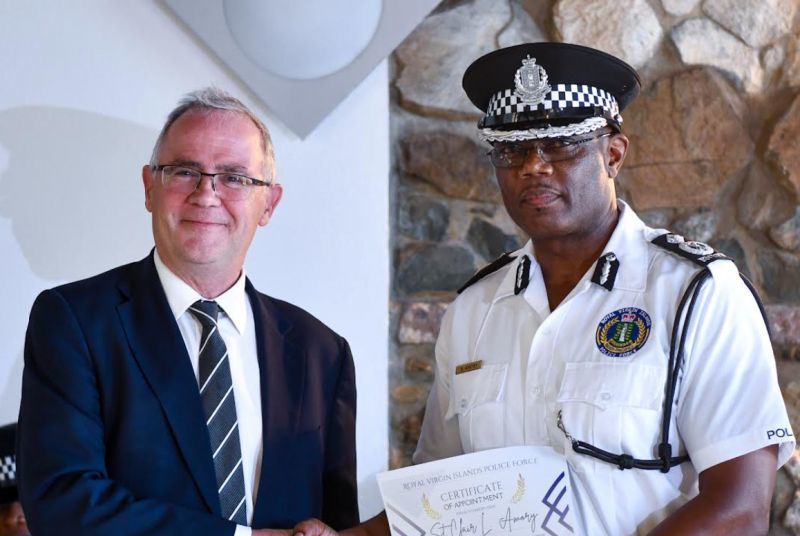 St. Clair Amory (right) stands with Governor John J. Rankin after receiving certificate of appointment as DCP of Operations.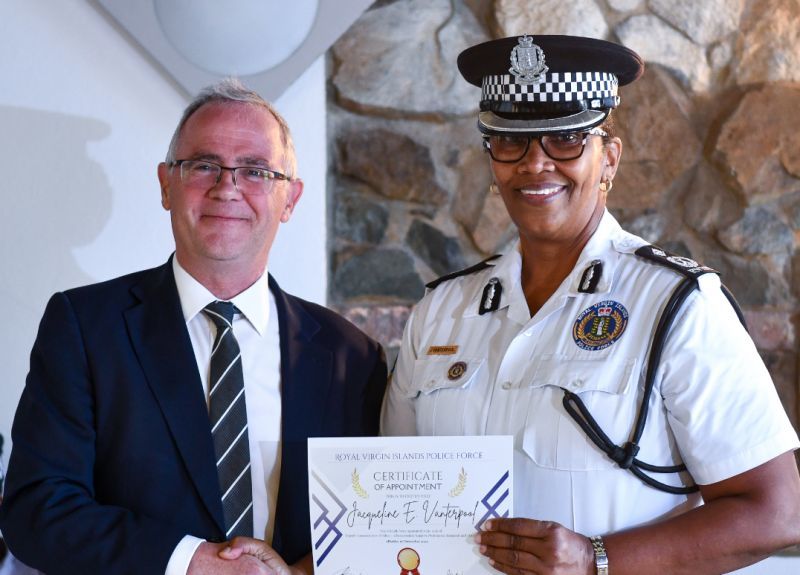 Jacqueline E. Vanterpool stands with Governor John J. Rankin after receiving certificate of appointment as DCP Support.