A UK Royal Navy patrol ship, the HMS Medway will reportedly visit Tortola from October 22, 2021, as part of the United Kingdom's Caribbean Task Group's mission to prepare for and respond to disasters in the region.
VI Governor, H.E John J. Rankin, CMG said, "The team aboard HMS Medway are visiting the VI to meet key partners and to ensure that they can respond in the most effective way to meet the Territory's greatest needs following a disaster."

Information on the mission indicated that thetas Group works with the six UK Overseas Territories in the region and with other regional partners, to prepare for and respond to national disasters.

This includes planning and training to develop capacity and disaster relief capabilities during the peak hurricane season.

"The safety and security of the people of the Virgin Islands is my top priority and I am pleased that we are able to have this exercise. Some of the Task Group's capabilities will be on show during the visit. More details will be released in the coming days," the Governor said.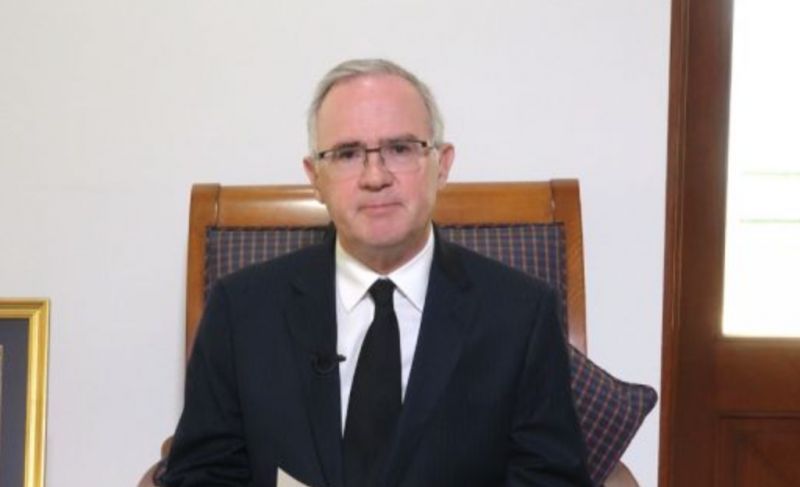 VI Governor, H.E John J. Rankin, CMG said the team will also meet with key partners in the VI.
Team to meet with DDM & other agencies

While in port, the crew will provide a capability demonstration and meet with officials from the Department of Disaster Management and other key agencies to determine how they can best work together and support the Territory in the wake of a hurricane or other natural disaster.

Commander of the Task Group, Brian Trim said, "We are really looking forward to our visit. While we have worked in partnership with Montserrat and the Turks and Caicos Islands over the last few months, this will be our first chance this year to work with the VI."

Trim continued, "The people of the VI know very well, working together is the key to success after a hurricane. I am sure we can learn a great deal through our cooperation during this visit."

The Task Group also consists of the support ship Royal Fleet Auxiliary (RFA) Wave Knight and its Wildcat HMA2 helicopter, along with the Crisis Response Troop drawn from 24 Commando Royal Engineers.