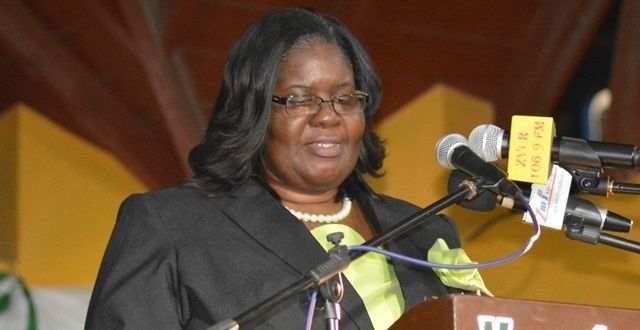 Under Pressure, BVIPA Says Weekly Updates Coming On Seaports Reopening
On the heels of public backlash over the continuous delay in the reopening of the territory's seaports to international travellers, the BVI Port Authority (BVIPA) said it is confident that the additional time will enable them to complete ongoing works and has pledged to update residents on a weekly basis.
Via a statement released on Thursday, February 25 2021, Ag. Managing Director of the BVIPA Mrs. Oleanvine Maynard, said the authority 'understand' the effects of the delay on all parties and deeply regrets the delay.

She added: "but we are confident that this additional time will allow us to complete the project to ensure a safe and healthy return to service".

The statement further said that modifications are required for both locations – the Road Town Ferry Terminal, which will serve as the international port, and the Cyril B Romney Tortola Pier Park that will serve the local population.

It said the designs have been approved by the BVIPA Board of Directors and "updates on the progress and procedures at both locations will be provided" every week.

"When the pandemic first arose, BVIPA responded quickly following orders of border closures which meant the suspension of international ferry operations to support the Government's efforts to slow the spread of the virus. The main objective has been and continues to be to protect the health and safety of employees, port users and the community," the statement explained.

It continued: "Over the past few months, the BVIPA guided by health professionals, and the industry's best practices, have implemented comprehensive procedures and safeguards to further protect employees, ferry commuters and the community for the planned resumption of operations on April 15 2021. As a means of streamlining Domestic and International traffic, providing fit for purpose facilities and incorporating best safety measures practices, the separation of Domestic and International passengers is necessary."

The territory's seaports were slated to be opened on March 1 and has since been pushed back to April 15, a move that has angered industry stakeholders mainly because this was the third time the date has been changed.