Dominican native, and long-serving member of the Royal Virgin Islands Police Force (RVIPF) Sergeant Lenroy Samuel has been accused of breaching the RVIPF's trust by making a phone call that later allegedly led to the removal of a cellular phone belonging to a murder suspect in the shooting death of Mr Everton McMaster Jr in Baughers Bay.
Allegations are that on November 26, 2020, the defendant in this case, Mr Samuel, visited Mr Cordel O'Neal while he was in custody at the Road Town Police station and they had a conversation, which was captured by the CCTV footage.


Evidence not confiscated

Mr O'Neal's residence had been searched in his presence on the previous day but the cellular phone which was inside a bag was not confiscated.

It is alleged that the defendant who was off duty at the time was overheard on the CCTV cameras as he and Cordel conversed.

Cordel reportedly shared a telephone number with the officer and he later left the station and while outside, made a telephone call to Zubida O'Neal, the sister of the man in custody.

Call data records showed that a series of calls were then made to Zubida's brothers.


Cellphone removed

One of the brothers went to Cordel's home in Freshwater Pond, West End, Tortola, while the police officers were on their way to search for the cellular phone.

CCTV from Cordel's home showed his brother retrieving some items from the house. The phone was never found when the officers conducted the search.

At first, the defendant denied knowing the O'Neals in this case or making a call to Zubida, but when he was presented with the evidence, of the CCTV and the phone records, he had a change of heart, stating that he called the young lady to inform her that her brother, Cordel, was in police custody.


Ammo found in home raid

Almost a year later, on November 4, 2021, the RVIPF raided the defendant's apartment in Virgin Gorda.

The search was done in the presence of his wife and child while he was being held in police custody on Tortola.

The search yielded 11 rounds of .45 caliber ammunition hidden inside a Timberland boot in the bedroom closet.

The defendant's wife denied knowledge of the ammunition, and when called, the defendant also confirmed that his wife was clueless about the ammunition.

The policeman was interviewed on both offences and later charged.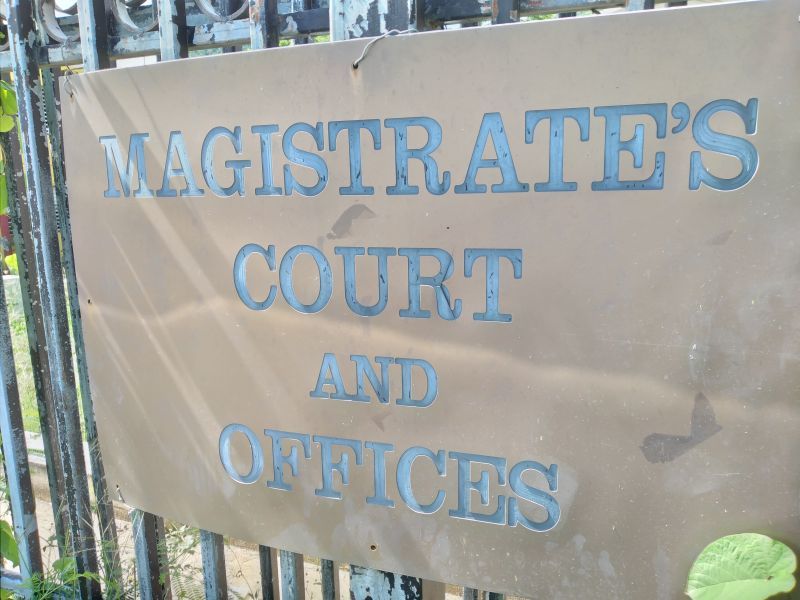 Magistrate Khadeen Palmer has agreed to grant Mr Lenroy Samuel, a police sergeant facing charges of Breach of Trust, and Unlawful Possession of Ammunition, bail in the amount of $70,000 with a $10,000 cash component.