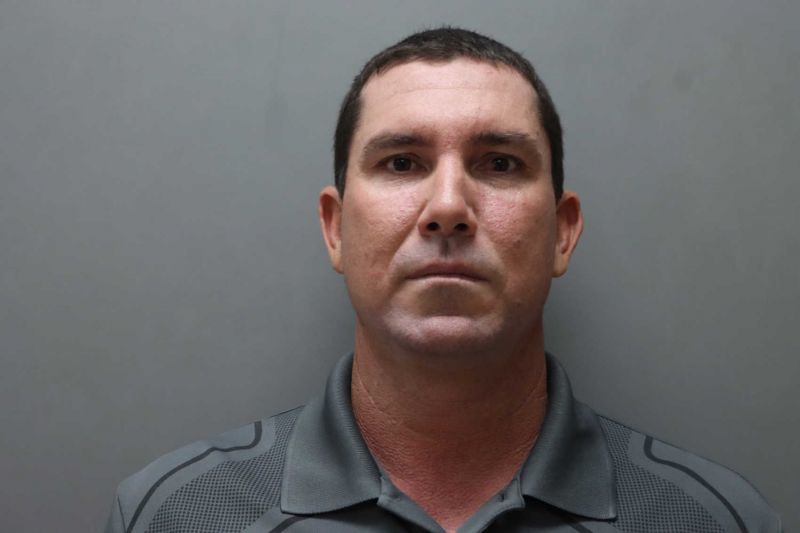 USVI man allegedly assaults girlfriend who refused him sex
A man appeared before the [US] VI Superior Court on Wednesday, December 7, 2022, to face charges for allegedly assaulting his girlfriend after she refused to have sex with him.
Adam Reeves was arrested on Wednesday and charged with second-degree assault, simple assault, destruction of property and disturbance of the peace — all acts of domestic violence.


Accused became angry @ rejection

His arrest follows a report by his girlfriend who told police that on December 5, 2022, while she was on a bed at the home of her boyfriend, Adam Reeves, he came into the bedroom, got on the bed and attempted to have sex with her. According to court documents, the woman told Reeves that she did not want to have sex and the rejection made him angry. He then yelled at her and said her refusal to have sexual intercourse with him was the reason he was sleeping with other women.

The woman said she stayed on the bed and turned her back towards Reeves, but upon hearing a remark he made about her cell phone she turned to face him. When she turned, she saw Reeves going through her phone and she immediately asked him for it. Reeves immediately climbed on the bed and began to strangle the victim with his two hands, making it difficult for her to breathe, according to the probable cause fact sheet.

Court documents further revealed that the victim attempted to grab Reeve's head to try to push him off, and Reeves loosened during the struggle.

The woman said she began screaming while attempting to get off the bed, but Reeves struck her in the face, causing her to fall backwards and hit her head against the headboard.

One of the woman's friends who was in the living room entered the bedroom and began screaming at Reeves to stop. Reeves had placed the victim's cellphone on a dresser and when she attempted to retrieve it, he grabbed the phone and struck her in the face a second time, court documents say.

After the ordeal, the woman said she was able to retrieve some of her belongings and proceeded to leave the residence with the help of her friends.


Influence of alcohol

According to court documents, the victim said Reeves may have gotten upset after viewing text messages in which she told a friend that she was contemplating leaving him because of his abusive tendencies. Police asked the woman whether Reeves appeared to be under the influence of alcohol, and she responded in the affirmative. She also told police that Reeves becomes abusive whenever he drinks.

The two had been together for about three and a half years but the victim stated that the excessive drinking and abuse began during the pandemic about two and half years ago. She added that she had been abused by Reeves before but he always apologised and promised not to do it again. She said she never filed a police report because she was scared and did not want to put a negative light on Reeves's business.

Police called Reeves multiple times but were unable to reach him. Reeves's lawyer then contacted police and said Reeves's would be turning himself in on Wednesday, December 7.

About 7:00 a.m. on Wednesday, Reeves turned himself in to the VIPD's Domestic Violence Unit and was placed under arrest.


Accused allowed to travel to VI for work

In court on Wednesday, a judge ruled that Reeves would be released upon the posting of $1,000 cash to secure his release. He is barred from leaving the St Thomas-St John District except to travel to the [British] Virgin Islands for work. Reeves must report to the Office of Probation every Tuesday and remain employed.

The victim was allowed an opportunity to retrieve the remainder of her belongings from the residence, and Reeves was prohibited from visiting where she decides to reside. He must also stay 50ft away from the victim at all times and has been barred from frequenting her place of employment.

Reeves's next court appearance is on December 21, 2022.