Deputy Premier and Minister for Education, Culture, Youth Affairs, Fisheries and Agriculture Dr the Honourable Natalio D. Wheatley (R7) has reminded residents, especially those who are displeased that a tourism wave is being seen in the neighbouring United States Virgin Islands (USVI) while the sector is near stagnant in the territory, the tourism wave in the USVI comes at a price.
"Many persons are looking at the USVI and are saying that they are experiencing a boom in their tourism numbers, but I have to be responsible and tell the people of the Virgin Islands that this does not come without a price," he remarked during the April 6, 2021, edition of the VIP Let's Talk show on ZBVI 780 AM.

He explained: "While in the BVI we have one COVID-19 death, in the USVI they have 26, which we are saddened by, but when persons act as if they would almost exchange both situations, they would exchange the USVI situation for the BVI situation they almost ignore the fact that the USVI has a much higher death count than we do."

According to the latest data provided by the Department of Health in the USVI, representing April 4, 2021, statistics, there were 62 active cases in the territory: 28 on St Croix, 31 on St Thomas and 2 on St John.

Over 90,000 tests have been performed, with 2,945 people testing positive.

Twenty-six individuals have died from the virus in the US Virgin Islands.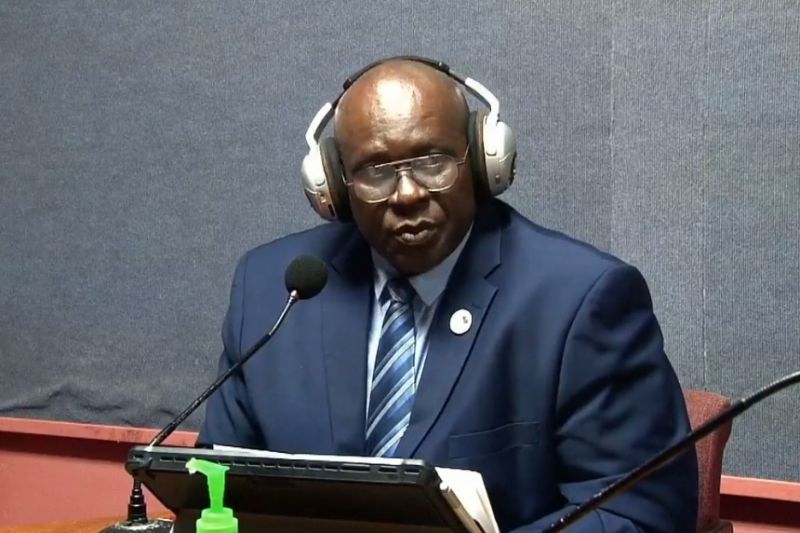 Minister for Health and Social Development Honourable Carvin Malone (AL) has said the curfew in the Virgin Islands could be lifted once persons continue to get vaccinated.
Vacci-cation!

Minister for Health and Social Development Honourable Carvin Malone (AL) also commented, stating that there was another reason for the surge.

"In the USVI, there is a silver lining in terms of there is a movement of people, and it's looking impressive, but why is it? They are being attracted to it because the local population basically is refusing also almost at the same ratio to be vaccinated. So the folks in the United States, the folks in North America they are saying, "oh yeah? You have something there that might get outdated?" The airlines dropped their rates to $200 round trip, the hotels dropped their rates, and they get free vaccinations. So they are calling it a vacci-cation, vaccination vacation."

He said these persons take their vaccines while enjoying what the USVI has to offer.

"So why is it that folks would travel thousands of miles to get their shots? Because in these places they know the benefits of it so we have a lot to convince our people to take it and yet people are travelling from over, all parts to make sure that it is done."

The USVI is now administrating the Pfizer, Moderna and Johnson & Johnson (Janssen) vaccines.

Local VI residents are reportedly hesitant to become inoculated as well, as opposed to the expatriates.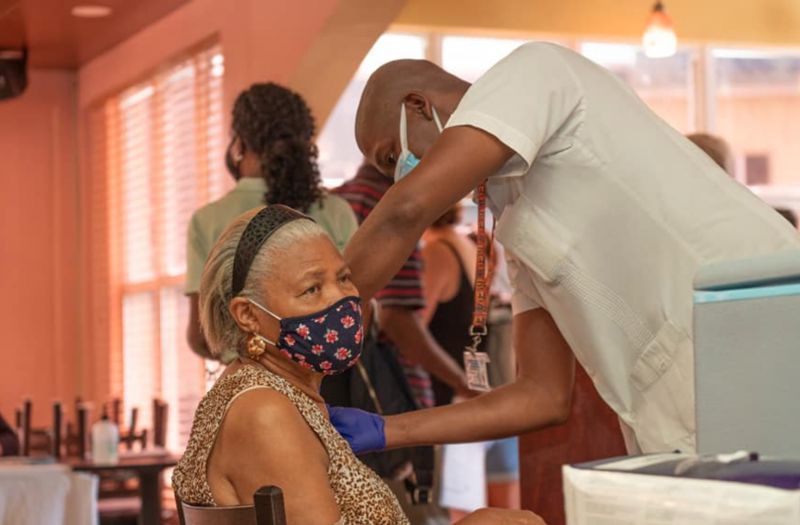 Many locals in the US Virgin Islands and Virgin Islands have been hesitant to take the COVID-19 vaccine.
Benefits of being inoculated

"Folks are wondering out loud basically, well you are pushing the vaccination part of it and we must, but what are the benefits that we can begin to look at when it comes to the whole vaccination? And we have asked the health professionals to go and come back, whether it is going to be this week or next week, to look at some of the measures because the second string of vaccines will be administered, starting on the 22nd of April," Hon Malone said.

He said when April 22, 2021, comes, he too will be getting his second jab and is also wondering what benefits will there be to being fully inoculated.

"The Centre for Disease Control (CDC), for instance, has made announcements that once you have the double doses, you would not have that restriction, in terms of quarantining, you can drop your masks, you can do a number of areas," he remarked.

"So we have asked the team to go out and look into terms of the elimination of quarantine time, look in terms of whether or not there's going to be just one requirement for the PCR testing is it before you come or after you reach and no more for instance."


Curfews could be removed

Honourable Malone also said the current 2:01 am to 5:01 am curfew, which has been imposed for several months, could be removed once persons continue to get vaccinated.

"We are going to look in terms of curfews, getting them all removed.

In fact, that curfew order expires next week I don't think we will have need for any more curfews, but we must keep pushing in terms of what is going to be best to continue to keep us safe," he remarked.