Former Deputy Premier Dr Kedrick D. Pickering says it was a big mistake for the Virgin Islands Government to not take up a United Kingdom (UK) £300M loan guarantee offer for hurricane recovery and infrastructure development.
Dr Pickering made the statements while a guest on the Monday, February 6, 2023, edition of the Umoja radio show hosted by Cromwell Smith aka Ed Ju Enka on ZBVI 780AM.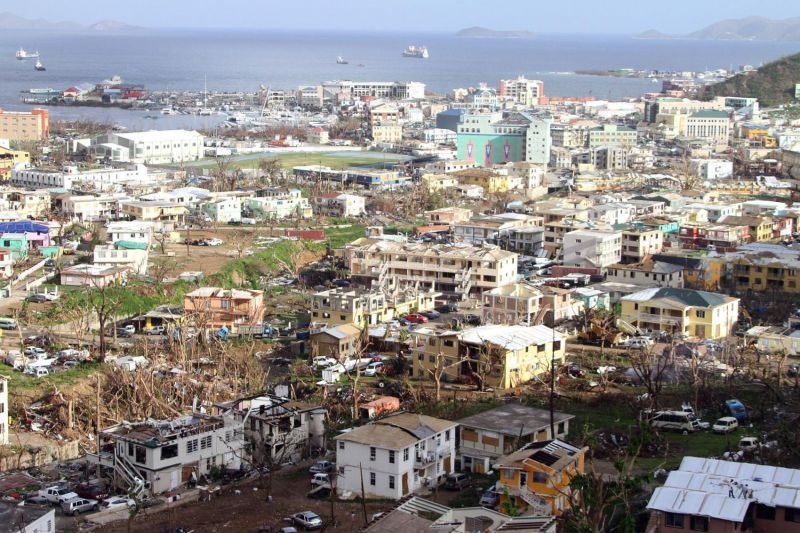 Instead of a loan or a grant, the United Kingdom had only offered a loan guarantee, following the devastation of the VI by Hurricane Irma and Maria in September 2017.
VI should have taken guarantee - Dr Pickering
"One of the big mistakes we made was not taking that loan guarantee from the United Kingdom, because that loan guarantee is money we couldn't spend over 20 years. It would have taken us a few years to spend that money," he said while admitting that he has said it privately.
While the loan guarantee was initially offered under the then Dr D. Orlando Smith's National Democratic Party (NDP) government, of which Dr Pickering was a part of, and inherited by the then Andrew A.
Fahie
's Virgin Islands Party (VIP) administration,Mr
Fahie
was skeptical about taking up the loan over its stipulations.
The former Deputy Premier and At Large Candidate for the 2023 General Election said the VI did not need to borrow amounts that would interfere with the threshold as set out in the Protocols for Effective Financial Management and could have also negotiated some of the terms.
The VI government under Mr
Fahie
had tried unsuccessfully to get the UK to increase the borrowing threshold to allow the VI to borrow significant amounts without violating the protocols.
According to Dr Pickering, "You get what you negotiate and that's what negotiations are about, real people sitting with real people and having discussions. So I can tell you what I want and you can tell me what you want, and there has to be a middle… negotiations can only be successful if both parties win," he added.
Dr Pickering posited that had the VI taken up the offer, it would have given the territory the opportunity to take a comprehensive look at its local infrastructure and come up with a strategy to fix it, given the available access to financing would have been there.
"One of the mistakes was that we didn't need 400 million [dollars] in our pocket, we didn't need 400 [million dollars] in our bank account. It was saying to you that we will guarantee you up to this amount, if it becomes necessary. So if we could only spend $50 million a year, we would take that $50 million based on what we negotiate for that $50 million."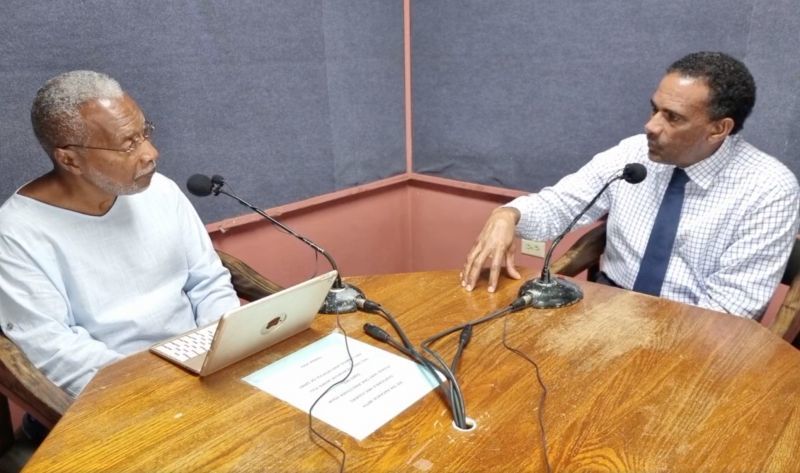 Dr Pickering made the statements while as a guest on the Monday, February 6, 2023, edition of the Umoja radio show hosted by Cromwell Smith aka Ed Ju Enka on ZBVI 780am.
RDA was condition of loan guarantee - Dr Pickering
Dr Pickering added that one of the first conditions for the loan guarantee was the Recovery and Development Agency (RDA), which was an agency that is set up by law. He added that the establishment of that agency created part of the infrastructure that was necessary to be able to get to the negotiating table.
"We don't have the money, and the chances are we won't have the money in the foreseeable future. What are we going to do? Sit back and watch infrastructure get worse and our quality of life continue to degenerate because we don't have the money?"
He said while the VI has no funds, Government can find a mechanism of accessing the money to do the work which will improve our quality of life and in turn, this improves local investment opportunities both locally and regionally.
"The loan guarantee was something that the United Kingdom government was allowing us to have access to, we then were going to be the final arbiters in determining what we are going to use and how we are going to use it," he said.