With the challenge of getting trained nurses back to serve in the territory after studying abroad, the [British] Virgin Islands (VI) has turned to the United Kingdom (UK) for help.
United Kingdom Healthcare Ambassador to the Overseas Territories Professor Ian Cummings said this was one of the requests coming from the territory.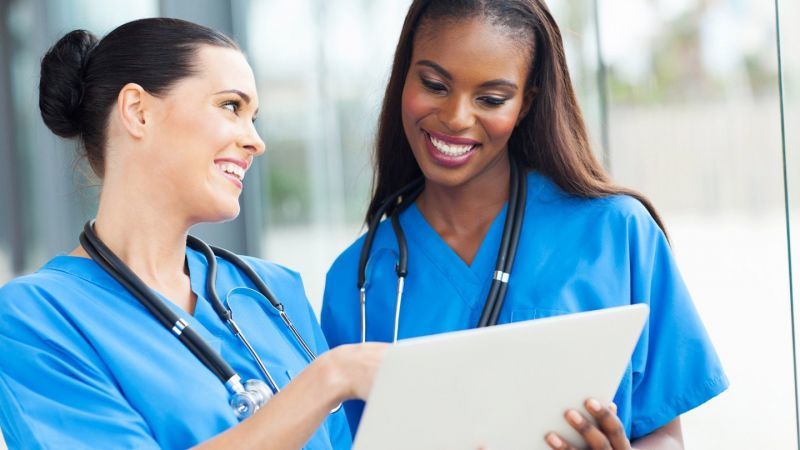 The Government of the Virgin Islands has always held the view that the Virgin Islands should be able to produce its own health care personnel.
Uk would 'very much' want to help

"Already actually in this visit is what more can we do, for example, to help train nurses here in the Virgin Islands, so people don't have to go overseas to be trained as nurses," Professor Cummings said in an interview with host of the Honestly Speaking Radio Programme, Claude O. Skelton-Cline, on June 8, 2021.

"Because once people go overseas to be trained it is quite hard to get them back again and if we can actually train locally in your excellent hospitals and health care facilities and your excellent trained nurses perhaps with some online support with the academic component we can grow our own here in the Virgin Islands," he added.

He said he would "very much" want to help in that regard.

In April, 2021, Government passed amendments to the Nurses and Midwives Bill to allow for the registering and licensing of nurses and midwives in the Virgin Islands.

The move was to bring the territory on par with other regional and international guidelines in that sector.

Health Minister Hon Carvin Malone (AL) said at the time of the introduction of the amendments to the Bill, that it would allow for the Nursing and Midwifery Council to consult on the establishment of educational programmes in nursing, ensure that training is linked to registration and licensure as well as the standard of practice that is in line with the standards set by the council for safe practice.

"The council will assist with educational institutions, hospitals, persons or organisations on matters pertaining to nursing, midwifery and assistive nursing education, training and practice, and to assist nursing schools and other educational institutions when requested in the development of curricula for nursing education. This will correct the current gap where persons trained at our local college will be considered for registration, certification by the council, opening up employment and possibilities to them at a wider scale," Hon Malone had said.