You could own the pub, the spa and even the church for less than a London house, says Ailis Brennan
When fictional millionaire Johnny Rose purchased a town named Schitt's Creek as a birthday present for his son, the world laughed at what seemed like little more than a ludicrous sitcom premise.

But while Netflix viewers chuckled, property magnates were nodding in sage appreciation. In a socially distanced world, where better to call home than your very own town or village? It's a tempting prospect, and not quite as ridiculous – or rare – a purchase as you might expect.

Just ask Johnny Depp. After 20 years (intermittently) living the Provençal life, the Hollywood star is reportedly preparing to sell the 19th-century village he owns in France, situated just a stone's throw from A-list hotspot Saint-Tropez. Having spent a reported $10 million (£7.2 million) renovating the dinky hamlet's historic stone and wood-beamed buildings, Depp is now said to have put an asking price of $55.5 million on the sprawling estate, which boasts its own private restaurant, a church-turned-guest house, town square, skate park and wine cave – only open to Depp's guests, of course.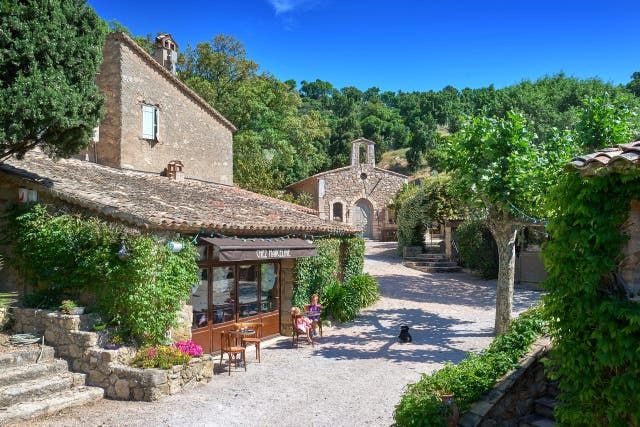 Hamlet haven: Johnny Depp is reportedly selling his 19th-century French village

As "private village" becomes the new private island, Kanye West chose the 4,500-acre Monster Lake Ranch for his pandemic bolthole. While it is unclear quite how much of the sweeping Wyoming estate the rapper bought in 2019, the $14 million ranch features a saloon, working horse barn, restaurant, shooting range, office building and two fishing lakes.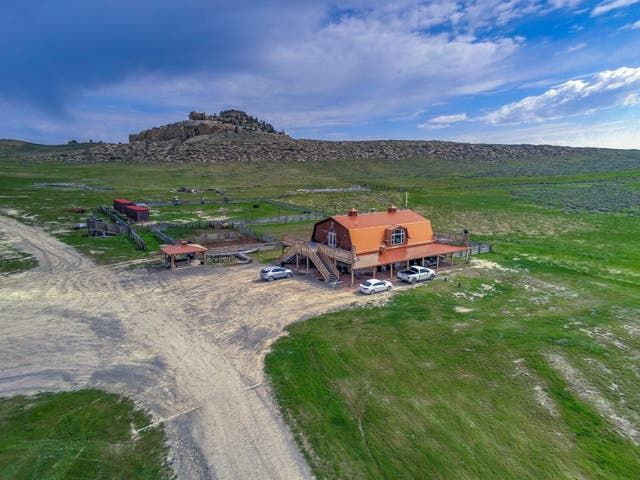 Pandemic bolthole: Kanye West's 4,500 acre ranch in Wyoming

Closer to home, Ed Sheeran's growing property complex near his hometown of Framlingham has been dubbed "Sheeranville", with the singer gradually acquiring or building four houses, a pub, a recording studio, fruit orchard and more. In 2019, he submitted planning permission to add a "place of worship".

With business rather than leisure in mind, Elon Musk's rocket company SpaceX is on the verge of buying the entire village of Boca Chica in Texas, a 40-home community that Musk plans to turn into a launch site and "resort" – if he can convince the last few stubborn residents to leave. Similarly futuristic are the plans of R&B singer Akon (aka "Mr Lonely") to build Akon City, a cryptocurrency-centric, solar-powered public utopia in Senegal. The plan is backed by the country's government and Akon laid the first stone in September.

Buy your own Schitt's Creek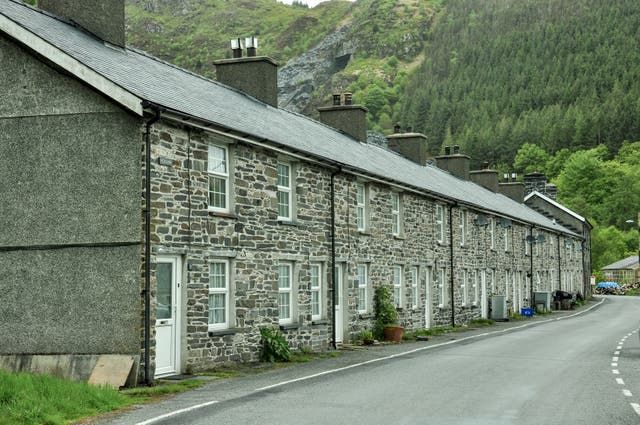 It's the little things: Almost all the houses in the Welsh village of Aberllefenni are on sale as one lot
If you're not one of the world's richest men, but just moderately wealthy, it's still possible to own your own town. Headlines have swirled in recent years around empty villages in Italy and Spain selling off properties for as little as €1. In 2018, Gwyneth Paltrow's Goop Christmas gift guide included a complete Galician hamlet listed at £134,837. An attractive prospect indeed, but these abandoned towns are invariably in need of some significant financial investment to make them much more than habitable (remember what Depp spent on his…).

If you're not looking for such a big job, consider Aberllefenni. Almost all the houses in this Welsh village (16, to be precise) are for sale as one lot, with a current all-in asking price of £1.15 million.

"The process is very much the same as any other sale, but you've just got more properties in one block," says estate agent Dafydd Hardy, who is overseeing the sale of the tenanted homes, built for workers at the nearby slate mine.

"We've had a mix of interest: individuals, companies with property portfolios that are a bit unusual, local people as well as people from away looking at it for investment purposes, and community groups too."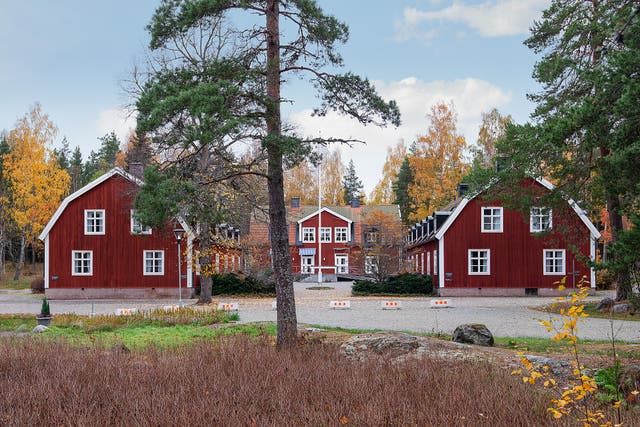 Picture-perfect: Sätra Brunn, a 320-year-old spa village in Sweden, is on the market for £6m

A bit higher end is the 320-year-old Swedish spa village of Sätra Brunn on sale for a fairly affordable £6 million.

"I believe it's the biggest village I've ever seen on the market for the last 15-20 years," says Christie's agent Jonas Martinsson, of the picture-perfect town. "It has a daycare, a hotel, your own spring-water well, your own church and all this history."

But, as ever, with great power comes great responsibility. Having housed a university department before being passed on to an ownership group who vowed to preserve it and support the community, there is a diverse set of interests and cultural concerns to take into account by any new owner.

"The opportunity and the problem with this village is that it has four different legs to stand on," says Jonas. "You have a hotel, spa area, rent outs and a conference centre – and not all people who are interested want to work with all this."

Dafydd Hardy concurs. "Aberllefenni suits someone with a conscience, in the sense that you would want to retain it as it is."

"Would Johnny Depp want to buy it? I'm not so sure."