Virgin Islander Sheoma Richards, who recently graduated from Newcastle University with a degree in Geographic Information Science, represented the territory at a reception to close the Joint Ministerial Council (JMC) held at Lancaster House and hosted by His Royal Highness, The Duke of Cambridge, Prince William.
Richards was among several young scholars invited to the reception along with leaders of British Overseas Territories (OT). The scholars in attendance were invited in recognition of the vital role they play in protecting the environment and were selected based on their interest and studies on the subject.

Richards said she chose Geographic Informational Science because she felt it would provide her with the tools to give back to the Virgin Islands.

"Unfortunately, the Virgin Islands experienced two category 5 hurricanes — Irma and Maria — just as I was about to leave the country to attend university in September 2017.

Not only did these hurricanes cause severe physical damage to the territory, but they also left residents emotionally distressed as many persons were now homeless or severely injured," Richards said.

She noted the devastating events in 2017 had discouraged her from attending university. However, she reminded herself of the resilience of Virgin Islanders and used their response to the two hurricanes as motivation to complete her studies.

She said she focused on gaining knowledge and understanding of natural disasters to help prevent something like the damage in the aftermath of the hurricanes from happening again.

"Geographical Informational Science can be used for environmental impact analysis, flood modelling, disaster management and mitigation and many other environmental applications. Therefore, it was obvious that I needed to complete my studies for my country. Not only was I able to complete my degree, but I also consecutively remained the top student on my course each academic year," she said.

Meanwhile, Premier Andrew Fahie echoed the sentiments by other Overseas Territories at the JMC that climate change continues to be a primary focus for the Virgin Islands and other OTs.

At the JMC, Premier Fahie engaged in discussions that focused on the environmental impact of climate change on British Overseas Territories. The discussions also involved how these territories can make valuable contributions to the discussions being had about climate change and understanding and combating the growing and evolving issue.


The Prince's address

Prince William, in his speech to the delegates also addressed the acute problems posed by climate change in the Overseas Territories.

"You are all on the front line. Your contributions to global emissions are negligible, and yet you face the dire consequences of rising sea levels, changing weather patterns and the destruction of coral reefs. Climate change is threatening the very survival of the territories, your ways of life and the future of all your people," the Duke of Cambridge said.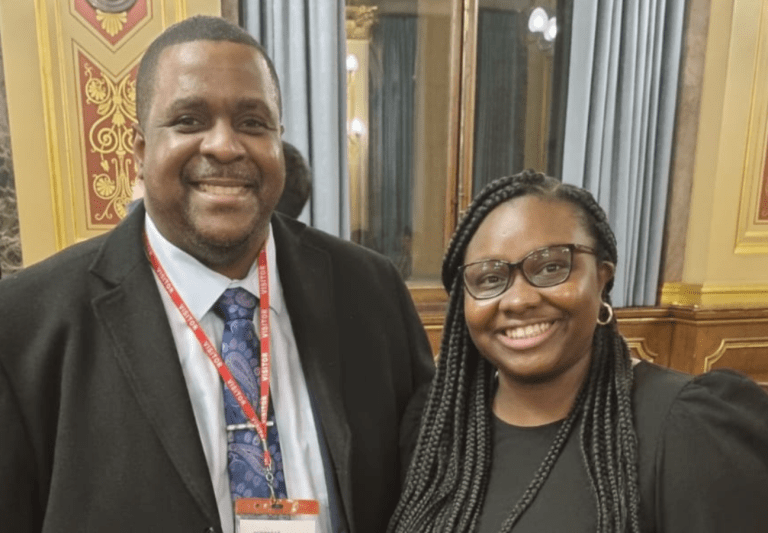 Premier Andrew Fahie and Sheoma Richards.